Discover more from Braddock Buzz
a weekly newsletter covering central Fairfax County
Over 1,000 subscribers
Wakefield Forest renovation design unveiled
WCRA's Brad Otto reflects on the 2020 pool season
Welcome to Wakefield Weekly, where we hope everyone had a great Labor Day weekend—and that everybody's ready for the first day of (virtual) school. Send news, tips, and more to wakefieldweekly@gmail.com.
Big thanks to our sponsor, Realtor Jennifer Mack, whose column today answers the question: Is it too late to sell this season? Reach out to Jennifer with real estate questions at jennifer@jennifermackproperties.com.
School officials preview Wakefield Forest renovation: Principal Sharyn Prindle hosted a virtual meeting last week to unveil the design plan for the renovation of Wakefield Forest Elementary School. "We're excited to be able to expand and grow and be able to keep all our families at Wakefield Forest," Prindle said at the outset, a reference to the fact that the renovation is intended to stave off overcrowding issues that would have otherwise necessitated boundary adjustments.
The building is set to grow from 60,000 square feet to nearly 100,000 square feet, with its design capacity increasing from 560 to 800. This will eliminate the need for modular units—at least based on current five-year growth projections—though the number of modulars could grow during construction while certain areas of the building are unusable. The design phase is set to wrap up next spring, followed by permitting, which will take about a year. Construction is slated to begin in the spring of 2022 and be complete by spring or summer of 2024.
"As part of our program, we will be touching every single space in the school," said Rebecca Baenig, the assistant superintendent for Region 5. "When we're done, we want to have a brand new building. So we're replacing all the mechanical, the electrical, the plumbing, the fire alarm system, the security, we're adding a sprinkler system throughout, we're doing all new finishes—paint, floors, ceilings, lights. Everything there will be replaced, and you'll have a new building when we're done."
A key part of the renovation will be improving the traffic flow in and out of the school during morning dropoffs and afternoon pickups. The roadway infrastructure is being redesigned to try to eliminate traffic backups on Iva Lane and "separate the cars and buses to create a little bit of a safer environment," Baenig said.
The school system expects to spend nearly $30 million on construction from FY22 to FY24—with funding contingent on county voters approving a bond referendum planned for fall 2021. 
You can watch the full meeting here:
---
Looking back on an insane summer pool season
Brad Otto reflects on leading WCRA through a pandemic
"These are uncharted waters we're navigating." That's what Brad Otto told us in early May, when it was still unclear whether community pools would be able to open at all this summer. Since then, Otto—in his first year as president of the Wakefield Chapel Recreation Association—has shepherded the pool through a phased, limited opening that gave the community a glimmer of normalcy amid a global pandemic.
We recently caught back up with Otto, asking for his reflections as the 2020 summer season winds down. The interview is below, edited for length and clarity.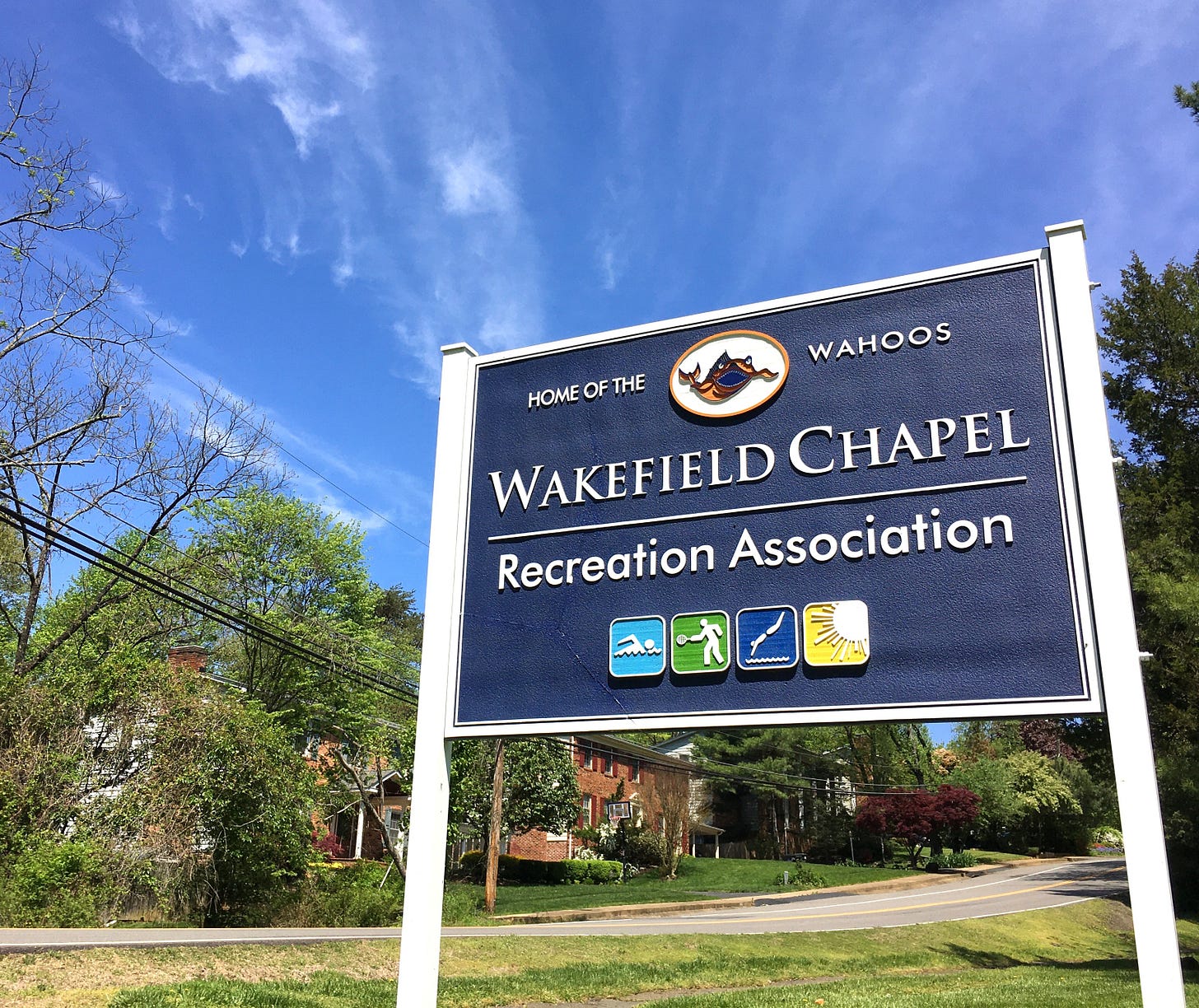 Q: This has almost certainly been the craziest summer in WCRA history. What would you have thought when you became president if you'd known you were going to be leading the pool through a global health crisis?
Jokingly, I would have asked for a raise—but since it's an unpaid, volunteer position it probably wouldn't have happened. My family has been members of the community and of the pool for six years, and I have kids who do swim, tennis, and dive, and it's a community that we care deeply about and are committed to being there to help it succeed. It wouldn't have really changed my position as far as whether or not I wanted to be president. It probably would have only strengthened that desire to see the community get through this as best we could and come out stronger on the other side.
Q: What have you learned from the experience?
The key takeaway is how much the community really benefits from clear communication of our action plans, but also of our unknowns. As we went through the early part of this whole process, just telling everybody that we didn't know a lot and that we were working our way through it—that eased a lot of the concerns that people had.
Q: And what have been the biggest challenges?
In that April-May timeframe, there were still just an incredible amount of unknowns. That was definitely the greatest challenge. We didn't know what local health departments and the state were going to allow us to do or require of us. There was a period of several weeks where we didn't think we were going to be able to open at all this summer. 
Q: How has this affected WCRA's financial situation in terms of members not paying dues, or canceling memberships?
Thankfully, it hasn't. We communicated early on that as bonded members we all have 1/500th ownership of the pool and of the facility and the significant majority of members paid their dues on time, or very near on time. As you know, we moved those timelines out a little bit as we were figuring things out in April and May. We did have a couple of members reach out to us because they were experiencing hardships related to everything happening, and we worked with them. Looking at cancellations, we experienced an increase in bond sales over previous years in April and May. That's usually when we get the most bond sale requests, when we're getting toward opening. This said, once we moved into Phase 3 and people were able to use the majority of the facility, we started to see new sales coming back in, and that filled several of those bond sale requests.
Q: Are capital improvement projects moving forward or will some be pushed back?
We still expect to be able to contribute to our reserves this year as we normally would have and are going to continue to try to do the necessary improvements to the facility. We haven't reached the end of the season yet—our fiscal year ends on October 31, so we'll know more once we get all the way through it. Based on recent reviews, we still feel like we're in a strong position to continue to make the necessary repairs and upgrades to our facility as we normally would.
Q: Were there any issues this summer with staff or guests testing positive for Covid-19? How was that handled?
We did have one instance, in June. A swim coach tested positive and our team reps handled the situation quickly by providing notification to the affected families in accordance with guidelines from the CDC and the Fairfax Department of Health. The coach had not been at the facility for more than a week before receiving the test result. It was not anything that caused any further issues among the community, so thankfully it was a very isolated incident.
Q: It seems like a success to go through the summer with just one case that didn't become a larger outbreak. What do you attribute that to in terms of the processes and procedures that were put in place?
I think it just proves that they worked. We took appropriate actions to protect the community to the extent that we could. The fact that we were able to limit to that one incident was an indication that people took the policies to heart and followed along to the best of their ability and understood the risks they were facing and acted accordingly.
Q: How do you think the state and county governments have handled this from a policy and communication standpoint?
This is a trickier one. The state and local governments—they had a lot on their plates, and community pools weren't necessarily at the top of their list. Even with the guidance we received from the state in the Forward Virginia blueprint, there was a lot of general, generic guidelines, and they were hard to interpret and sometimes they contradicted one another. We got important guidance from the state, but we obviously weren't their top priority and that's understandable.
Q: Is there anything you'd like to add?
I just want to, as I've said in every email communication we've sent, just thank our board members and our community for their continuous support as we've navigated the many challenges presented to us this summer. We're thankful we got to enjoy the summer and are looking forward to finishing on a strong note. It's been a wild ride. But I think we've come out pretty well and I think everybody's really enjoyed it. I know that we certainly have. We've got a 7 p.m. reservation for tonight.
Q: Well you certainly got more than you bargained for. Will we see you back in this role next year?
I volunteered for a two-year term, so unless I'm recalled you guys are stuck with me for at least one more year.
---
Real Estate
Sponsored Content
Jennifer Mack column: Is it too late to sell this season?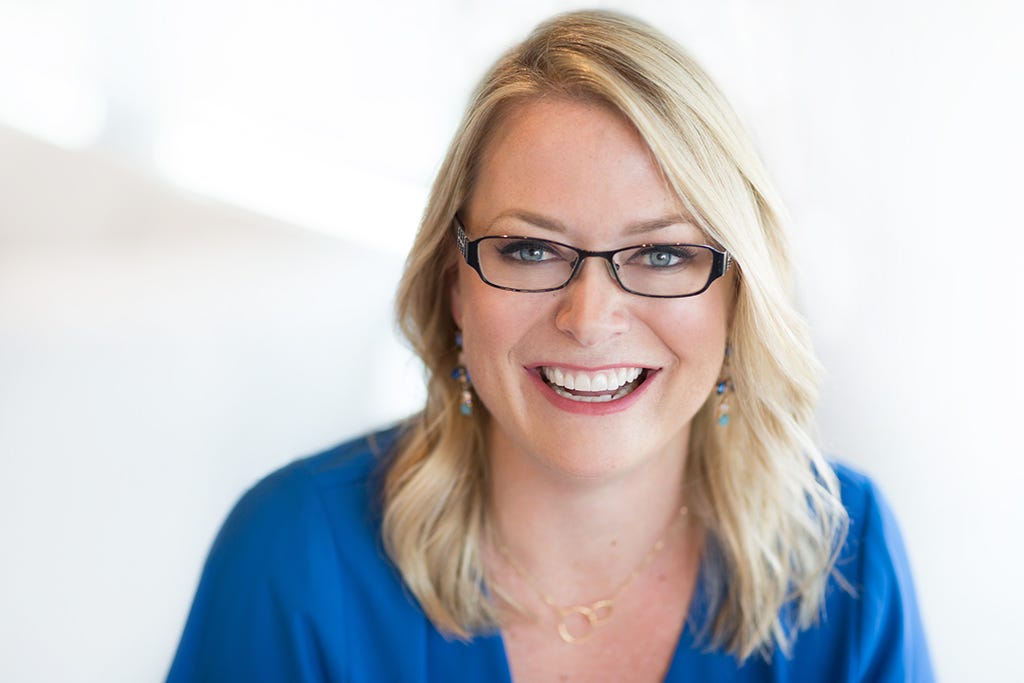 It's a question I get around this time every year: Is it too late to sell this season?
Whenever potential sellers ask about the best time to sell, I always turn to the data. Real-estate trends vary quite a bit across the D.C. region, so it's worth looking at data specific to the Wakefield area. 
As of last week, there were two "coming soon" listings and two "active" listings in Wakefield (defined as the area bounded by Little River Turnpike, Guinea Road, Braddock Road, and 495). Eleven homes were pending and twelve had closed in the last 30 days. It isn't hard to interpret these numbers as being very good for prospective sellers and not so good for buyers. The number of homes pending and sold recently shows strong demand in the area for homes as we enter fall.  
Homeowners considering selling who don't want to wait until spring should be encouraged by this data. A fall sale could yield very positive results, especially since interest rates are expected to remain low and there is no indication that the market will be flooded with listings anytime soon. In addition, many buyers continue to look for new homes despite the fact that the school year will have started by the time they settle on a property.
This is a perfect combination of factors that will benefit many sellers, along with proper preparation for market and accurate pricing. As always, feel free to reach out with any questions at all about how to prepare for a successful sale!
Jennifer Mack has more than 15 years of experience in the real estate industry. Her team services Virginia, Maryland, and D.C., with the bulk of her business in the Woodson High School area. You can contact her with real estate questions at jennifer@jennifermackproperties.com or by calling 703-672-0038. She's happy to answer specific questions privately or more general questions publicly in this column.
On the market
8625 Blackpool Dr | $665,000
4 beds, 4 baths, 3,305 sf
Listed by Debbie Dogrul Associates and Nicole Dash | Long & Foster Real Estate, Inc.
8506 Bromley Ct | $735,000
5 beds, 2.5 baths, 1,248 sf
Listed by Steven Patten | RE/MAX 100
4945 Sabra Ln | $ 659,000
5 beds, 2.5 baths, 2,388 sf
Listed by Lauren de Lima | Patriot Properties Inc. 
5002 Wakefield Chapel Rd | $650,000
5 beds, 3 baths, 2,464 sf
Listed by Chris Colgan | Keller Williams Realty/Lee Beaver & Assoc. 
Recently sold
4711 Wakefield Chapel Rd | $725,000
4 beds, 2.5 baths, 1,677 sf
Listed by Phan Pham | Fairfax Realty Select
Bought with BichLong Nguyen | Westgate Realty Group, Inc. 
8800 Prudence Dr | $785,000
4 beds, 3.5 baths, 2,747 sf
Listed by Jennifer Fang | Samson Properties
Bought with Sarah Reynolds | Keller Williams Chantilly Ventures LLC 
4805 Springbrook Dr | $659,000
5 beds, 2.5 baths, 1,672 sf
Listed by Debbie Dogrul Associates | Long & Foster Real Estate, Inc.
Bought with Tyler Jeffrey | Washington Fine Properties, LLC 
8211 Light Horse Ct | $869,000
6 beds, 3.5 baths, 3,345 sf
Listed by Debbie Dogrul Associates and Jamie Petrik | Long & Foster Real Estate, Inc.
Bought with Zabrine Watson | Compass 
8405 Briar Creek Dr | $925,000
4 beds, 3.5 baths, 3,125 sf
Listed by Allison Gillette | Long & Foster Real Estate, Inc.
Bought with Melissa Schultz | Weichert, REALTORS