Discover more from Braddock Buzz
a weekly newsletter covering central Fairfax County
Over 1,000 subscribers
Parents face daunting return-to-school decision - Walkinshaw signals support for Canterbury Woods trash petition - WCRA tennis lessons see spike in enrollment
Audrey Moore to reopen July 20 - County unveils new proposed rules on Accessory Living Units - Recycling bin now available at Wakefield Park
Welcome to Wakefield Weekly, where we're working to build community through hyperlocal news. We hope everyone had a great Fourth of July. We put the fireworks on hold this year and instead hosted a socially distanced, outdoor "Hamilton" viewing party. Should that become the new Independence Day tradition? Send your thoughts—along with news, events, tips, and featured photo submissions—to wakefieldweekly@gmail.com.
And a big thanks to Jennifer Mack for her support for this newsletter. Jennifer's sponsored column can be found at the beginning of our Real Estate section, and you can reach out to her with all of your real estate questions at jennifer@jennifermackproperties.com
Parents face a daunting return-to-school decision: This is going to be a stressful week for many FCPS parents. Superintendent Scott Brabrand has requested that all parents complete an enrollment form by this Friday stating whether they want their children to have at least two days of in-person learning next school year or full-time online instruction. Parents are being asked to make this decision amid enormous uncertainty, including whether enough teachers will even be willing to provide in-person instruction given opposition from the teachers' unions.
Brabrand will discuss the return-to-school plan during a virtual town hall at 6:30 p.m. this evening. You can tune in here.
---
Neighborhood News
Walkinshaw signals support for Canterbury Woods trash petition: We caught up with Braddock District Supervisor James Walkinshaw at the Fourth of July parade hosted by the Little Run Citizens' Association—and we asked him about the successful petition in Canterbury Woods to move from private to county trash collection. Walkinshaw tells us he's inclined to support the petition but first needs to speak with Fairfax County public works officials about their concerns. The county's waste-management department has come out against the petition because Canterbury Woods isn't adjacent to any existing "sanitary districts" served by the county.
Here's the full quote from Walkinshaw:
That's something we're going to be taking a look at starting next week. My view is, I always want to support the neighborhood's wishes, and clearly the petition shows that in Canterbury Woods, there's a group of people that want to have county-provided trash service. There is a challenge in that, right now, our public works department is not confident that they have the trucks—they're very expensive—and the staffing to take on a lot of new neighborhoods. I'm going to be talking to them next week, talking to other board members. I am concerned about having a process that neighborhoods follow and achieve and then not getting the outcome that they legitimately feel like they deserve, having followed the process. 

My inclination is to support it, but obviously the last thing we want to do is take on additional neighborhoods and not have the capacity to do a good job picking up the trash. We don't want those neighborhoods to be in the same boat that they've been with the private haulers. So I'm going to be talking to county staff next week and see where we are, but my inclination is to support neighborhoods that go through the process.
-Will Truro follow? Canterbury Woods isn't the only neighborhood in the area where residents are dissatisfied with the two private trash collectors, American Disposal Services and Republic Services. In Truro, some residents are looking to renew a stalled effort to launch their own petition to move from private to county trash collection—but only if the Board of Supervisors first greenlights the Canterbury Woods petition. "We'll keep an eye on the Board of Supervisors' vote on the CW petition and will likely attempt to follow suit if it passes," says Truro Homes Association President Kevin Brandt.
Truro residents considered launching a petition last year, but the effort fell apart after county officials opposed adding a service route in Truro for the same reason they now oppose the Canterbury Woods petition—the neighborhood isn't adjacent to any existing "sanitary districts." If the Board of Supervisors were to approve a new sanitary district for the 517 homes that make up Canterbury Woods, that would no longer be the case. "We would consider the chance to have county pickup an opportunity to reduce heavy truck traffic through our neighborhood," Brandt says. "As you know, the last 18 months have been inconsistent with both of the major companies in terms of service."
The first step for Truro to switch to county pickup would be a petition that would need 55% of homes to vote in favor. As we reported last week, Canterbury Woods has reached that threshold and submitted its petition to the county. A public hearing is expected in October, followed by the Board of Supervisors vote. If approved, Canterbury Woods would begin having trash, recycling, and yard waste serviced by the county on January 1, at an annual cost of about $385, assessed on a homeowner's tax bill.
Truro resident Owen Shifflett, who was one of the organizers of last year's effort to start a petition, says he was motivated by many of the same reasons cited by petitioners in Canterbury Woods: "Too many trucks speeding through the neighborhood, the added noise and truck pollution of multiple services, inconsistent quality of service, the potential of getting leaf pick-up." He adds: "I think we'd definitely have another go if CW gets approval."
---
Featured Photo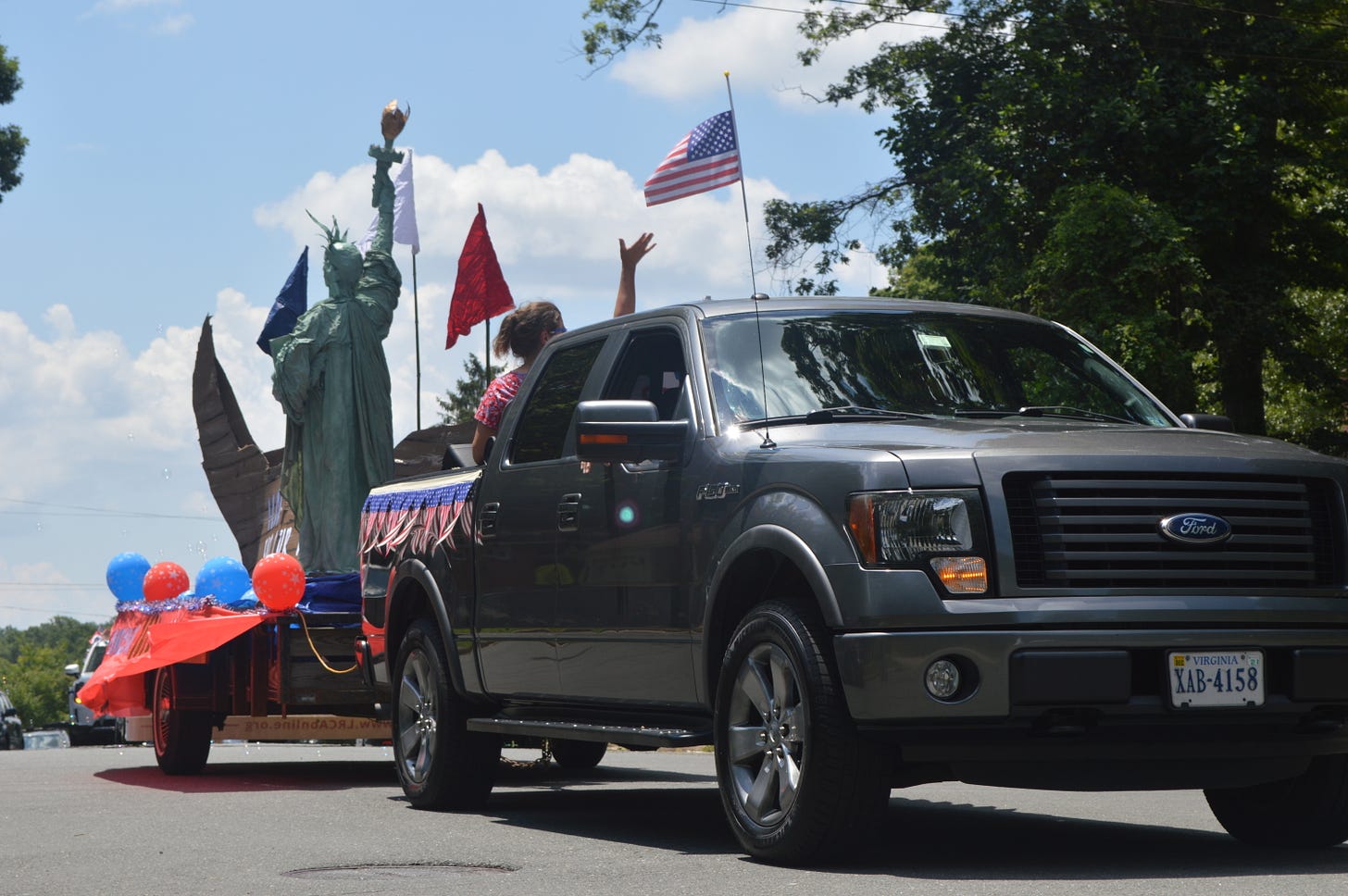 Today's featured photo was taken by Wakefield Weekly at the Little Run Citizens' Association Fourth of July parade. The decades-old tradition usually features neighborhood children walking, biking, and riding wagons in a large loop around the Ilda Pool, but this year the parade transitioned to vehicles-only to comply with social distancing. Supervisor Walkinshaw delivered opening remarks, declaring Little Run "the most patriotic neighborhood in the Braddock District."
Send your submissions for featured photo to wakefieldweekly@gmail.com.
---
Pandemic-Adjusted Summer Fun
Tennis lessons see spike in enrollment: With many children's summer activities canceled, Wakefield Chapel Recreation Association's tennis instructor, Mitchell Frank, estimates that his program has seen a 75% increase in enrollment compared to last year. "Right now every class has at least 16 kids on three courts (4 classes) so the numbers have certainly blossomed," explains Frank. He says he notices that kids utilize the tennis lessons as an opportunity to spend time with friends in a socially distant way. He and his team of instructors have implemented several rules to promote distancing, including not allowing the students to touch the tennis balls with their hands, not sharing equipment, and putting dots down on the court to ensure distancing during lessons. "We've gone through a lot of Clorox," notes Frank, adding: "I look at it as a great opportunity for kids to enjoy a safe activity during this crazy time but also as a chance to show kids that tennis is a fun sport that they can excel at."
Canterbury Woods swim practices are sold out: Last week, we updated you on WCRA's plans for moving forward with swim practices despite the decision by the Northern Virginia Swimming League to cancel the summer season. This week, we have an update from the Canterbury Woods Swim Club, which started holding practices June 24. Practices take place on alternating days for different age groups, with class sizes capped at 12 for the older kids and 8 for the younger kids to comply with social distancing requirements. "We are sold out for practices in all groups and we opened a waiting list for the Super Serpent group (5-8 years old)," says swim team representative Monica Johnson. "It was like getting 'Hamilton' tickets when we opened registrations."
Here's a photo of a socially distanced Canterbury Woods swim practice, courtesy of Johnson: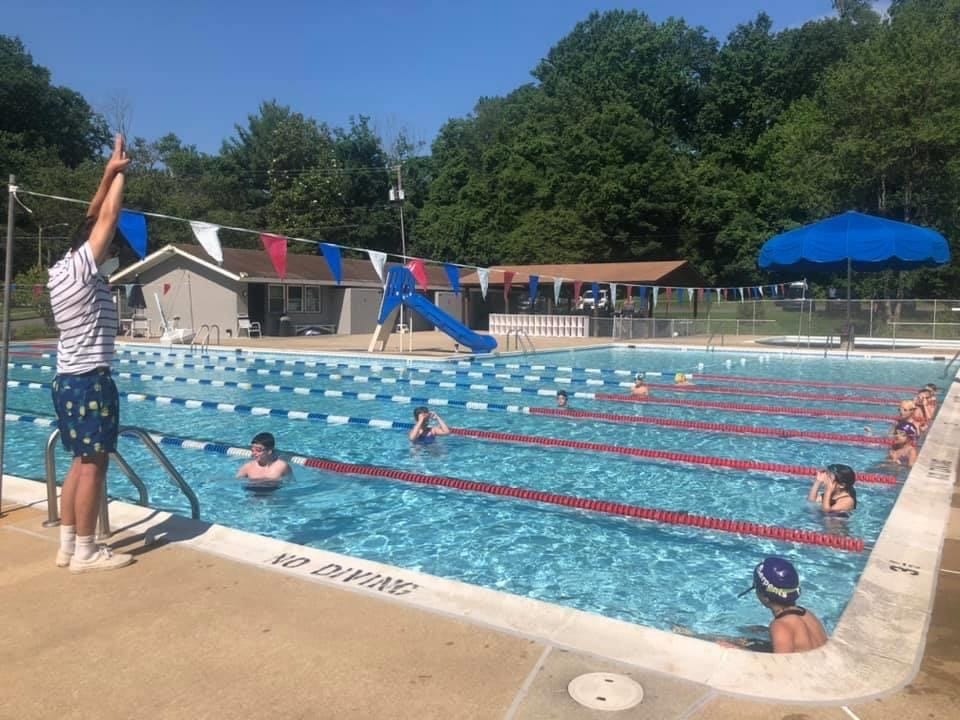 ---
Accessory Living Units
County unveils new proposed rules: Fairfax County has released its proposal to loosen restrictions on Accessory Living Units—a move that has caught the attention of civic associations and HOAs in the area, some of which are concerned about increased traffic and other impacts to neighborhoods. 
-First, what's an Accessory Living Unit? Sometimes called Accessory Dwelling Units or "mother-in-law suites," they're subordinate structures to a single-family home that can include kitchens, bedrooms, and exterior doors. They can be detached or located within a home, often in the basement.
-Haven't we heard about this before? Yes, we wrote about Accessory Living Units in our May 25 edition, when the county was conducting a survey to gauge public reaction to some of the proposed rule changes.
-So what do the new rules say? The draft proposal, released last week, leaves it to the Board of Supervisors to decide the most controversial issue: whether to eliminate the current requirement that someone in a home must be 55 or older or have a disability for an Accessory Living Unit to be approved. The draft rules don't make a recommendation either way, providing options for either nixing the requirement or keeping it. But the proposal does recommend a less-stringent approval process for Accessory Living Units that would no longer require a public hearing before the Board of Zoning Appeals.
-What's the next step? The draft rules are part of a lengthy package (711 pages) of proposals to modernize the county's 40-year-old Zoning Ordinance, an effort dubbed "zMOD." County officials will present the package, called the "consolidated draft," to the Board of Supervisors on July 21 and 23, and to the public on July 22. Public hearings on the new rules are expected early next year. You can read the package here, with a summary of the rules on Accessory Living Units starting on page 13.
---
News in Brief
There is now a Purple Can glass recycling bin at Wakefield Park, according to the latest edition of Supervisor Walkinshaw's Braddock Beacon. He credits the Girl Scouts of Troop 120 with "one of the more effective lobbying efforts I've ever encountered," saying they presented him with a petition and a neighborhood survey showing demand for glass recycling.

Walkinshaw also announced in the Braddock Beacon that construction will begin July 13 on a bicycle lane on Wakefield Chapel Road between Pulley Court and Northern Virginia Community College. The project is expected to take six months.

The Audrey Moore RECenter is set to reopen July 20, part of a phased reopening of RECenters across the county. Reservations will be required, and members will be screened for Covid-19 symptoms prior to entry.

Beginning July 13, Fairfax County Public Libraries will be open for "express" service. Visits will be limited to 30 minutes.
---
Real Estate
Sponsored Content
Jennifer Mack column: How Covid-19 is exacerbating the area's inventory shortage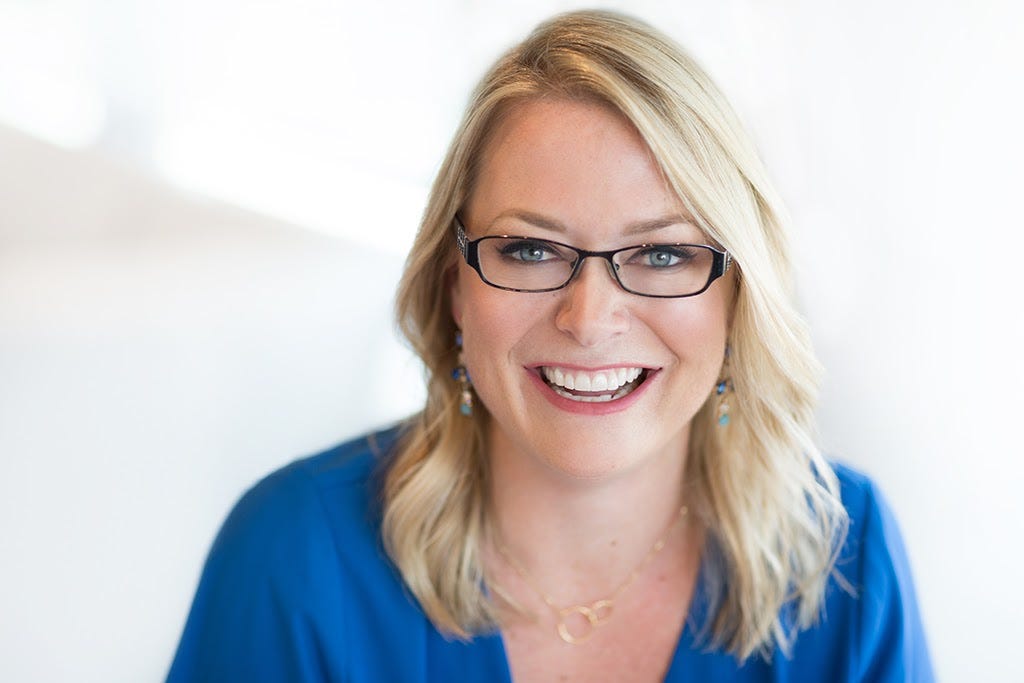 To say Covid-19 has changed the landscape of modern real estate would be an understatement. The pandemic has caused many would-be buyers and sellers to put their plans on hold, while others have decided to move forward despite the pandemic.
Ultimately, though, the reality in the 22003 zip code hasn't changed: It remains a seller's market. If anything, that trend has been exacerbated. 
We continue to see a severe shortage of inventory, with 45% fewer active listings in the 22003 zip code this May compared to May 2019, according to Bright MLS. This means buyers had about half the number of houses to choose from than they did last year—resulting in sellers seeing multiple offers on their homes, which drives up prices. Detached homes sold for 4.5% more this May compared to last year in the 22003 zip code, with houses spending an average of just seven days on the market. June statistics have yet to be released, but the trend of fewer listings, fewer sales, and higher prices is expected to continue. 
While all of this is great news for sellers, it's making things extremely difficult for buyers.
The question everyone wants answered is why we're seeing such a severe shortage. In my conversations with sellers, I've heard several explanations: Some are in a wait-and-see mode, anxious about being on the market amid all the uncertainty caused by the pandemic. Others who were considering relocating to popular retirement destinations such as Florida, Texas, and Arizona are waiting for the infection rates in those areas to decline. Additionally, historically low interest rates are encouraging some would-be downsizers to refinance rather than sell.
One thing's for sure: Even in a pandemic, the market is as competitive as ever.
In next week's column, I'll discuss the new reality for real estate transactions in the age of Covid-19. Until then, please send me your real estate questions at jennifer@jennifermackproperties.com. I'm happy to answer specific questions privately or more general questions publicly in this column.
Coming Soon
8412 Georgian Way | $715,000
5 beds, 3 baths, 1,457 sf
Listed by Elvish Black | Coldwell Banker Residential Brokerage
5023 King Richard Dr | $649,000
5 beds, 3 baths, 1,232 sf
Listed by Joel Miller | McEnearney Associates, Inc.
On the market
4711 Wakefield Chapel Rd | $735,000
4 beds, 2.5 baths, 1,677 sf
Listed by Phan Pham | Fairfax Realty Select 
8604 Norfolk Ave | $1,449,900
6 beds, 6.5 baths, 5,750 sf
Listed by Lynne DePaso | Land & Homes LC 
Recently sold
8807 Braeburn Dr | $711,350
4 beds, 3 baths, 2,144 sf
Listed by Debbie Dogrul | Long & Foster Real Estate, Inc.
Bought with Erin Donahue | Howard Brock Realty Company, Inc.
9209 Burnetta Dr | $652,000
5 beds, 3 baths, 2,286 sf
Listed by Debbie Dogrul and Nicole Dash | Long & Foster Real Estate, Inc.
Bought with Christopher Bauernshub | Pearson Smith Realty, LLC 
5110 Southampton Dr | $600,000
5 beds, 3 baths, 1,177 sf
Listed by Ngoc King | Coldwell Banker Residential Brokerage 
Bought with James King | Coldwell Banker Residential Brokerage 
4112 Duncan Dr | $702,000
4 beds, 3 baths, 3,136 sf
Listed by Mark Middendorf | Long & Foster Real Estate, Inc. 
Bought with JoAnn Kennel | RE/MAX Allegiance 
8331 Epinard Ct | $725,000
4 beds, 2.5 baths, 2,250 sf
Listed by Cary Fichtner-Vu | RE/MAX Allegiance 
Bought with Mandy Kaur | Redfin Corp 
4904 N Centaurs Ct | $654,000
4 beds, 3 baths, 3,280 sf
Listed by Marc Harbour | Burrell and Associates Realty East Coast Group Inc 
Bought with John Goodwyn | Keller Williams Realty Falls Church 
4655 Country Vale Ct | $870,000
6 beds, 3.5 baths, 3,266 sf
Listed by Cary Fichtner-Vu | RE/MAX Allegiance 
Bought with Yangqing Zhao | Signature Home Realty LLC 
---
Thank you for reading Wakefield Weekly! You can contact us at wakefieldweekly@gmail.com with news, tips, featured photo submissions, volunteer opportunities, or just to say hello. And, if you haven't already, we hope you'll subscribe using the button below.