Discover more from Braddock Buzz
a weekly newsletter covering central Fairfax County
Over 1,000 subscribers
Nearly two-thirds of Woodson students set to attend in-person - FCPS is 'prepared to pivot' - Scout on the Circle welcomes first residents
A conversation with Pozez JCC's Jeff Dannick - Fairfax City Council approves controversial Northfax West development
Welcome to Wakefield Weekly! A quick housekeeping note: Some gmail users have let us know the newsletter is landing in their "promotions" tab. If that's the case, and you'd prefer it land in your primary tab, you can drag the email from promotions to primary—and then all future editions should go straight to primary. Please email us if you have any questions—and send us news, tips, featured photo submissions, and more—at wakefieldweekly@gmail.com
And a big thanks to our sponsor, Realtor Jennifer Mack, whose column today answers a reader question about when to buy a "forever home." You can reach out to Jennifer with more real estate questions at jennifer@jennifermackproperties.com
Schools
Nearly two-thirds of Woodson students set to attend in-person: Nearly two-thirds of Woodson High School students are set to attend in-person for at least two days per week this fall, according to Principal Carlyn Floyd. "We are excited to begin the work on our master schedule to creatively ensure our students are able to access as many of our classes as possible," Floyd said in a message to the community Friday. 
Below are the student percentages for Woodson, Frost Middle School, and several of the area's elementary schools. An important note: Those who did not submit their enrollment preferences by last Wednesday's deadline were grouped by default in the in-person category.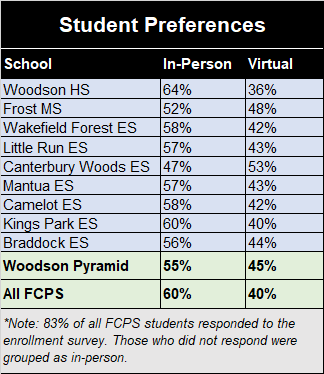 As for teachers, 5,853 selected in-person and 7,456 selected online across all of FCPS, with 1,093 not responding. Assuming the non-responders will be given in-person assignments, roughly 48% of teachers are set to return to the classroom this fall, while 52% have requested to teach online. This means there's a 12-percentage-point disparity between the 48% of teachers who want to return to in-person learning and the 60% of students who do, suggesting some teachers might not be granted their wish to teach virtually.
Will all of this be for naught? Schools across the country are retreating from plans to reopen for in-person instruction this fall as Covid-19 cases surge nationwide, The Washington Post reported over the weekend. The article quotes two Fairfax County School Board members—Karl Frisch and Laura Jane Cohen—who are pushing for the school system to reverse course and move to all-virtual instruction. In a statement provided to Wakefield Weekly, FCPS spokeswoman Lucy Caldwell says the county is "prepared to pivot" if conditions change:
FCPS understands the concerns and that other systems are making this choice. We are continuing to work with our School Board on this crucial decision. We have been listening to our families, our students—as well as our staff, all of our teachers, health officials, and community partners. They asked for choice and we provided that for them—if conditions change, we are prepared to pivot. Since the pandemic, we've had to make major changes in our system quickly—and in ways previously never contemplated. We'll do all we can to ensure the health and safety of our staff and students.
---
JCC begins gradual reopening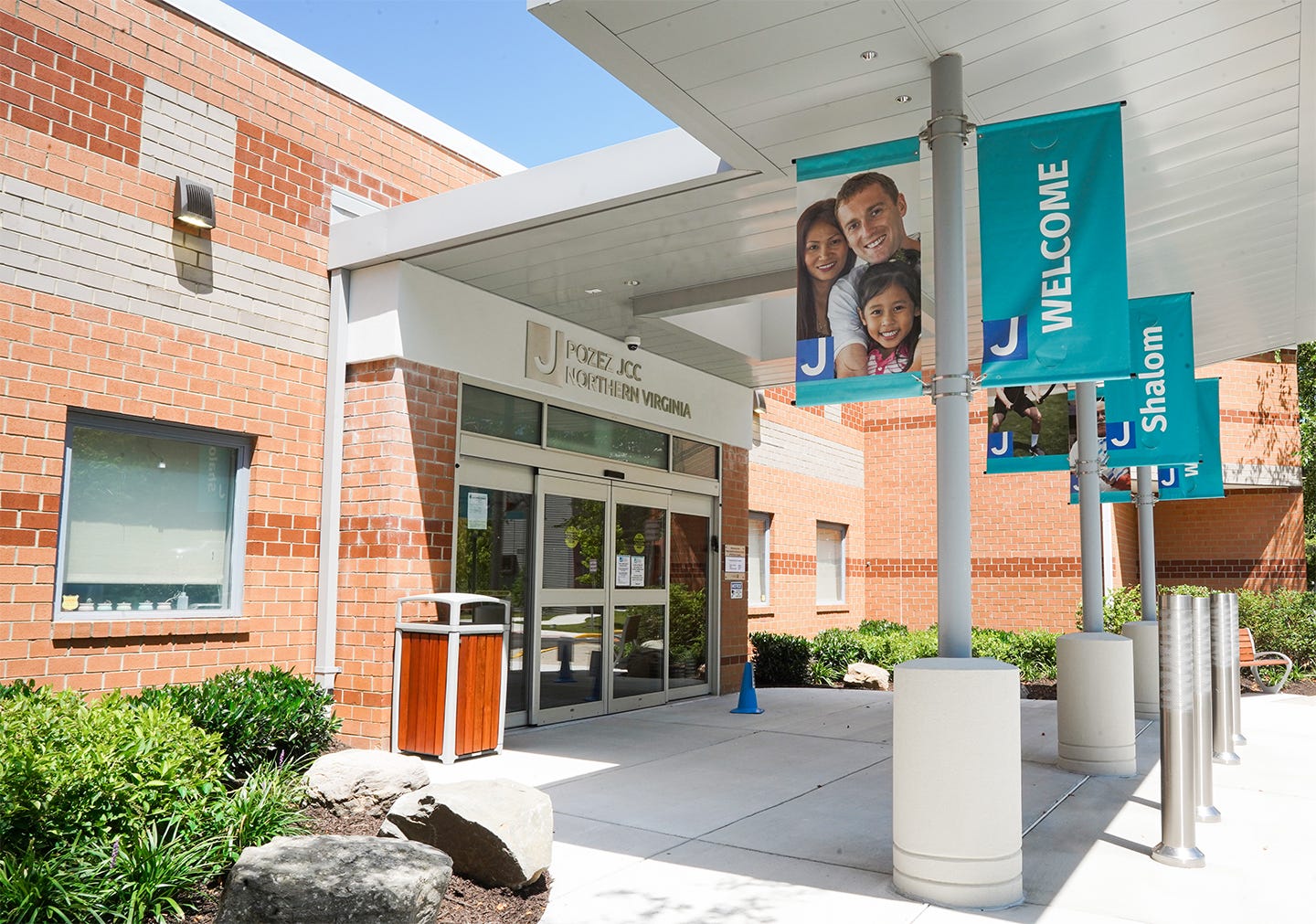 A conversation with Executive Director Jeff Dannick
The Pozez Jewish Community Center of Northern Virginia had just cut the ribbon on its new, state-of-the-art fitness club, J-Fit, when Covid-19 forced the closure of all onsite programming. The JCC, located just across Little River Turnpike from the Wakefield area, saw 90% of its revenue dry up and had to lay off or furlough the vast majority of its staff—which Executive Director Jeff Dannick describes as "one of the toughest decisions I've ever made." Since then, the JCC has rolled out a slate of virtual programs and has now begun a cautious, gradual reopening. J-Fit resumed operations earlier this month, and the organization is accepting applications for its childcare program, J-Care, which will begin August 25 at both the Fairfax and Alexandria locations.
Dannick reflects on the past few months and discusses what's next for the JCC in the interview below, edited for length and clarity.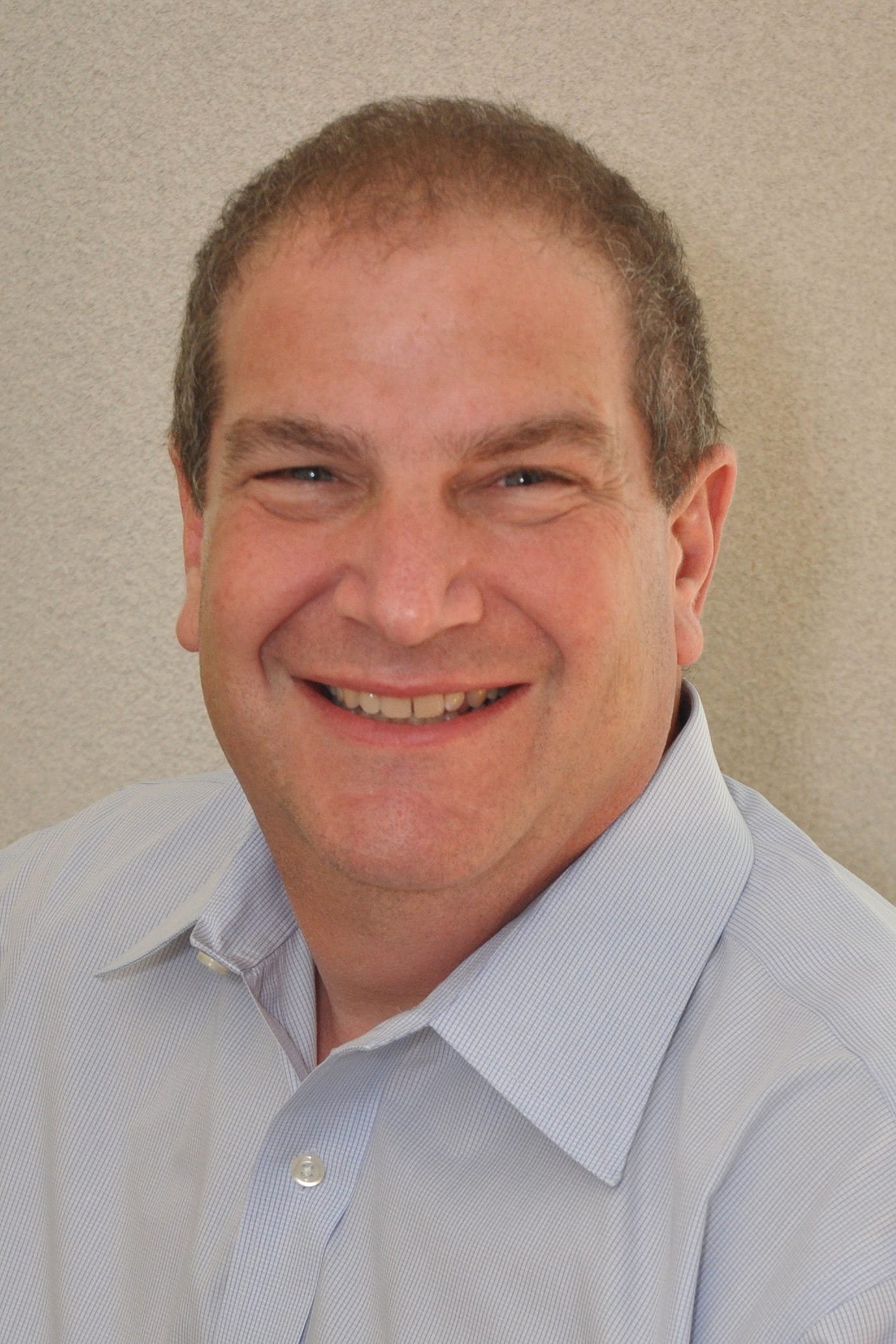 Q: What was it like to have to shut down?
We made the decision to close on March 13. At the time, we announced a five-week closure, which was probably longer than many organizations were projecting at that point. It ended up being, obviously, an underestimate. 
We implored our membership and our customers to continue to support the JCC, even during the closure, and many of them—the majority of them—continued to maintain their memberships, at least in the short term. We also applied for [Paycheck Protection Program] funding, which we ultimately got in the second round of applications. We made a commitment to staff when we closed that we would maintain full staff at least through the end of March, and later we amended that to commit to maintain full staff until the end of April. What we ended up doing, at the end of April, was furloughing or laying off the vast majority of our staff, and we went down to what I called a hibernation staff, which was about 25% of the full-time workforce.
Q: What did that feel like to you as the leader, having to make that decision?
It was one of the toughest decisions I've ever made and probably the toughest three-day period of my career. Because we were all remote, we couldn't be face-to-face with anybody, so we scheduled Zoom calls, either individually or in small groups. We had almost 70 separate Zoom meetings in which we laid off or furloughed about 90 full-time staff and about 120 part-time staff.
Q: You've now begun reopening and bringing some of those staffers back. What has that looked like?
When we talk about reopening, we're talking about doing it very gradually and not necessarily going back to the way it was. We're looking at what we can accomplish in a Covid environment. We've reopened the J-Fit health club, which includes indoor fitness activities as well as an outside functional fitness turf area. It used to be open over 100 hours a week. In this phase, we're open 63 hours a week. So we've truncated our hours, and that is the only aspect of the operation that we've reopened. 
I should tell you that during the closure time, we created what we call the Virtual J. We began to do online programming and over the course of the closure period, we continued to increase and enhance our online presence. Now, even as we reopen, we're looking to continue to serve our community through virtual programming, and we actually think that's going to be one of the bright spots coming out of Covid.
Q: When do you expect your childcare programs to reopen?
Beginning August 25, we are opening what we're calling J-Care. We used to have an early childhood learning center, and also a before-and-after-school enrichment program. We refer to them as ECLC and BASE. Neither of those programs, as they were, are viable in a Covid environment. So we've retooled and we've created what we're calling J-Care, which is created for six-week-old infants up to third-graders. There's a preschool-age faction of it and a school-age faction of it. And the school-age faction is going to be a complement to whatever Fairfax County does or whatever families choose to do, relative to Fairfax County. 
Q: Are you seeing increased demand for childcare programs as a result of the uncertainty with FCPS? And will you be able to increase capacity to meet that demand?
I can tell you that in the pre-registration so far, it's been disproportionately school-age over pre-school age for the very reason you're describing. The capacity that we used to have in the building is reduced significantly because of distancing requirements and other challenges. We used to have 220 kids in our preschool alone and 80 kids in our before-and-after-school program, so 300 total. Our capacity when we reopen for J-Care is probably going to be half that. Because at this point families still have not determined whether they're going to do two days per week in school or whether they're going to do completely remote learning, we are offering basically a five-day option and a three-day option. We're going to do everything we can to maximize our capacity to serve the community as a complement to what Fairfax County does.
Q: How has the pandemic affected fundraising?
Fundraising is only a part of what drives the financial operations of the JCC. The vast majority, historically, has come from fee-for-service, whether that was membership, early childhood tuition, swim lessons, personal training, or renting out aspects of the building such as the pool. Because of this, 90% of our revenue went away when Covid hit us. We're relying on borrowed money from PPP, much of which we expect will be forgiven. A lot of our members either froze their membership or canceled their membership, so we're trying to stabilize and then hopefully rebuild. 
Q: Is there anything else you'd like the community to know?
Just that, as people are thinking about venturing out and where they feel comfortable, I want people to know that we are taking the recommendations and the guidance of CDC and state and local governments extremely seriously. We see those requirements as a minimum threshold. So whether it's mask protocols or whether it's social distancing or physical distancing, as we like to refer to it, we are doing everything we can to keep people safe. We are trying to create the safest place that people can feel comfortable working, people can feel comfortable working out, and people can feel comfortable bringing their children.
---
Scout on the Circle
New mixed-use development welcomes first residents: The new Scout on the Circle mixed-use development at the intersections of Route 50 and Route 29—site of the former Fairfax Circle Plaza—has welcomed its first apartment residents and will soon begin opening retail shops. The street-level retail space is now 80% leased, with confirmed tenants including a Giant, Republik Coffee, TeaDM, Peri Peri, and Nail Bar. The Giant is expected to open sometime this summer, but none of the retailers have announced specific dates yet.
The space was developed by Combined Properties. In a statement, the company's chairman, Ronald Haft, said he was "proud that we could take an over 50-year-old shopping center and rebuild it into a modern, state-of-the-art mixed-use residential, retail and restaurant oasis that will serve the needs of Fairfax for many years."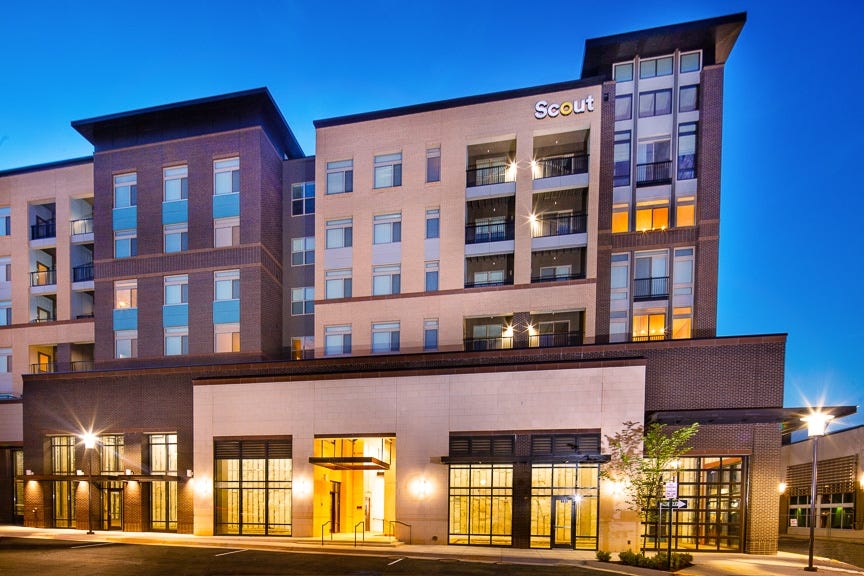 ---
Volunteer Opportunities
Kids Give Back to host Family Volunteer Day: The nonprofit Kids Give Back is hosting a Family Volunteer Day on August 15 from 9:30 a.m. to 12:30 p.m. at Bethlehem Lutheran Church on Little River Turnpike. Physically-distant tables will be set up where families will fill backpacks with school supplies for children in need, draw pictures to be distributed to senior citizens and troops overseas, make toys for Worthy Dog Rescue, and other community service activities. All participants will be required to wear masks. The event is limited to 30 families who will choose one-hour time slots—you can find more information and register here.
---
News in Brief
Large portions of the Long Branch Stream Valley Park and Rutherford Trails will be closed for maintenance from July 29 to November 19. Braddock District Supervisor James Walkinshaw's latest "Walkinshaw Advisory" has a map showing the closures.

Also announced in the Walkinshaw Advisory, "Yield to Pedestrian" signs are being installed in the Braddock District, including at the intersections of Little River Turnpike and Duncan Drive, Guinea Road, and Wakefield Chapel Road.

The Fairfax City Council voted last week to approve the proposed Northfax West development located at 3570 Chain Bridge Road, where a parking lot will be converted into 56 townhomes and a 200-unit senior living facility. The project has drawn the ire of environmental groups, including the Audubon Naturalist Society and Friends of Accotink Creek, which describe a stream on the site as a "green corridor" that supports birds, mammals, fish, and salamanders.

The reopening plan for school sports is set to be decided at a July 27 meeting of the Virginia High School League. Three models are under consideration: 1) Leave sports in their current seasons and cancel all fall sports except golf and cross country. 2) Switch the fall and spring seasons and allow the following sports this fall: track and field, tennis, soccer, baseball, and softball. Lacrosse would be canceled. 3) Delay all sports and have condensed seasons starting in December.
---
Real Estate
Sponsored Content
Jennifer Mack column: When to buy your "forever home"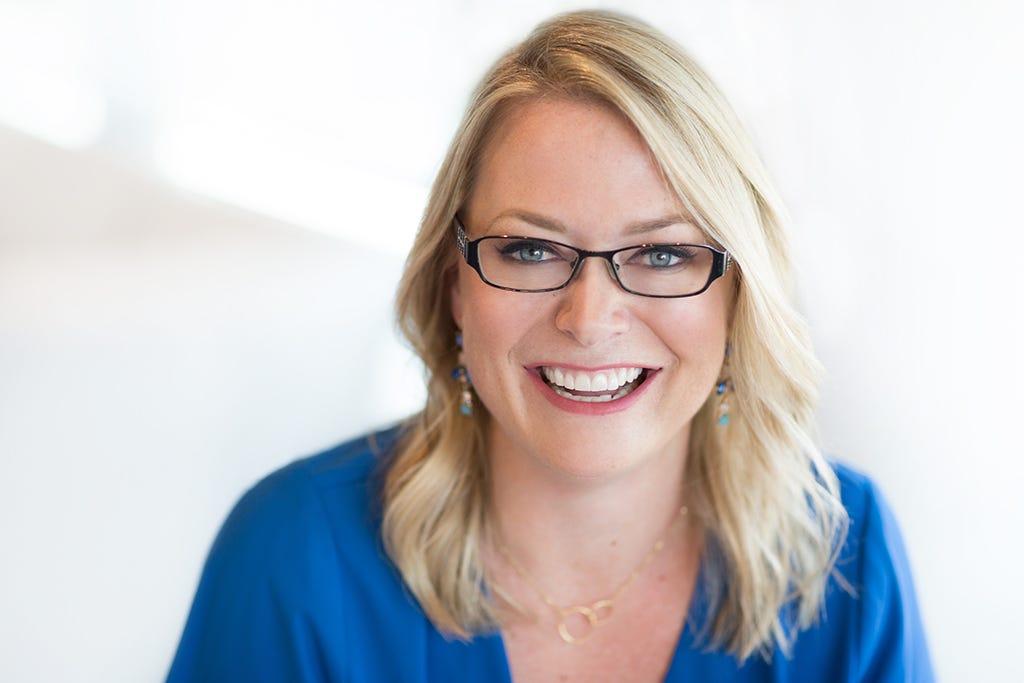 Today, I'm going to answer a question I received from a reader who's in his early thirties:
We're interested in buying a home that we can grow into once we have a family, but we've also heard that we should wait until we have children to buy our "forever home" because our priorities will change. What do you think?
Most people stay in their home around seven to ten years. So, there's a good chance that if you buy a home before you have children (assuming that's your intention), you will likely move at some point after your kids arrive.
Instead of setting your sights on a forever home, I'd advise beginning with what's called a "starter home." There's something wonderful and exciting about buying your first home for wherever you are in life right now. 
This will allow you to begin accumulating equity as your home's value grows. It will also give you time to see where life leads you and think about the type of home you want to live in and where you want to be. I have had the pleasure of helping several clients purchase their first home—oftentimes a condo—and then moving up to a townhouse and finally purchasing the single-family home where they intend to live for a long time. I find that once my clients are at the point in life of having young children, they are more established in their careers, have a good idea of how large their family will be, and have a better understanding of their educational priorities and what an appropriate budget is for their "forever home." I also see a lot of my clients realizing they want to live close to family, some even choosing to purchase a home in the neighborhood of a parent or sibling for the support this provides.  
For all these reasons, I think it is important not to rush into a forever home purchase but rather begin with a "starter home" appropriate for your current income, family size, and lifestyle.
Jennifer Mack has more than 15 years of experience in the real estate industry. Her team services Virginia, Maryland, and D.C., with the bulk of her business in the Woodson High School area. You can contact her with real estate questions at jennifer@jennifermackproperties.com. She's happy to answer specific questions privately or more general questions publicly in this column.
On the market
4704 Ponderosa Dr | $699,900
4 beds, 3 baths, 2,668 sf
Listed by Alexander Olsbourne | KW Metro Center
4304  Wakefield Chapel Rd | $575,000
3 beds, 2 baths, 1,758 sf
Listed by Debbie Dogrul Associates | Long & Foster Fairfax Mosaic 
4711 Wakefield Chapel Rd | $735,000
4 beds, 2.5 baths, 1,677 sf
Listed by Phan Pham | Fairfax Realty Select 
4917 King Solomon Dr | $749,900
4 beds, 3.5 baths, 3,025 sf
Listed by Bruce Tyburski and Donald Brasher | RE/MAX Executives
4915 King Solomon Dr | $759,900
5 beds, 3.5 baths, 2,220 sf
Listed by Deborah Mullan | Century 21 Redwood Realty 
4822 King Solomon Dr | $749,900
4 beds, 3.5 baths, 2,728 sf
Listed by Amit Kakar | Samson Properties 
5105 Bradfield Ct | $615,000
3 beds, 2 baths, 1,560 sf
Listed by Alexandra Eldredge | Century 21 New Millennium 
8519 Queen Elizabeth Blvd | $669,000
5 beds, 3 baths, 2,006 sf
Listed by Debbie Dogrul Associates and Kathlene Holzhauer | Long & Foster Fairfax Mosaic
Recently sold
8261 The Midway | $1,060,000
4 beds, 3.5 baths, 3,384 sf
Listed by Glen Baird | VirginiaMLS.com Realty
Bought with Debbie Dogrul Associates | Long & Foster Fairfax Mosaic
4215 Holborn Ave | $765,000
4 beds, 3 baths, 2,600 sf
Listed by Amy Shafer | KW Metro Center
Bought with Eric Carrington | Long & Foster Real Estate, Inc.
8715 Prudence Dr | $730,000
4 beds, 2.5 baths, 2,475 sf
Listed by Tanya Tran | Cardinal Realty Brokerage Corporation
Bought with Christopher Bauernshub | Pearson Smith Realty, LLC 
5004 Red Fox Dr | $669,888
6 beds, 2.5 baths, 2,200 sf
Listed by Debbie Dogrul Associates and Jamie Petrik | Long & Foster Fairfax Mosaic
Bought with Sue Goodhart | Compass