Discover more from Braddock Buzz
a weekly newsletter covering central Fairfax County
Over 1,000 subscribers
Halloween in a time of pandemic - County debuts Oak Hill virtual tour - Early voting shatters records
LRCA looks for new ways to connect with seniors - Truro to host food and book drive
Welcome to Wakefield Weekly, where we hope everyone had a happy Halloween—and remembered to set their clocks back. Reach out to us with news, tips, and more at wakefieldweekly@gmail.com.
Big thanks to our sponsor, Realtor Jennifer Mack, whose column today answers the question: Should I wait until after the holidays to list my home? Email Jennifer with real estate questions at jennifer@jennifermackproperties.com.
Early voting shatters records: Tomorrow's presidential election is expected to be the first in U.S. history where more votes are cast early than on Election Day. In Virginia, more than 2.7 million votes had been cast early as of yesterday, nearly five times the number of early votes in 2016, according to the Virginia Department of Elections and the Virginia Public Access Project.
Virginia's early votes amount to 69% of all votes cast in 2016, whether early or on Election Day—suggesting this could be an extremely high-turnout election. In Virginia, the early votes are being counted as they're received, so statewide results should be available for a large portion of the vote immediately after the polls close at 7 p.m. Some other states, including Pennsylvania, don't begin counting early votes until Election Day—meaning we could be in for a late night tomorrow (or a long week).
There's likely to be a strong partisan disparity between the votes cast early and the votes cast on Election Day—a trend evident at both the national and local levels. This disparity was on stark display in Virginia's June primary elections. Here in the Braddock District of Fairfax County, nearly 70% of Democratic primary voters cast their votes early, compared to just 1 in 4 Republicans.
If you're a registered voter who didn't vote early, make sure to head to the polls tomorrow—and wear a mask. You can find your polling location here, and a list of acceptable identification is here.
Halloween in a time of pandemic
Halloween was eerier than usual this year, with fewer children on the streets than we remember from years past—and many houses dark. Not to mention there was a large, "blue" moon (when a full moon occurs for the second time in a single month). Chapel Square resident Magaly Gomez captured this photo of the Halloween blue moon during one of the rare moments when it wasn't obscured by clouds: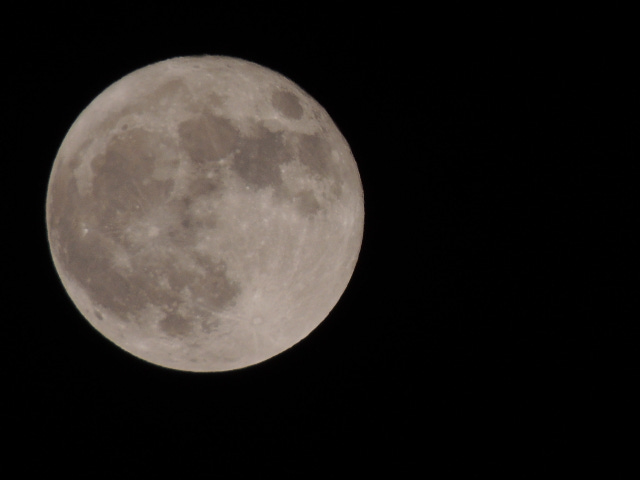 Even though Halloween was a more subdued event than usual, many residents found creative ways to celebrate, setting up tables with candy. One family even dispensed treats through a six-foot pandemic pipe, as you can see in the photo below: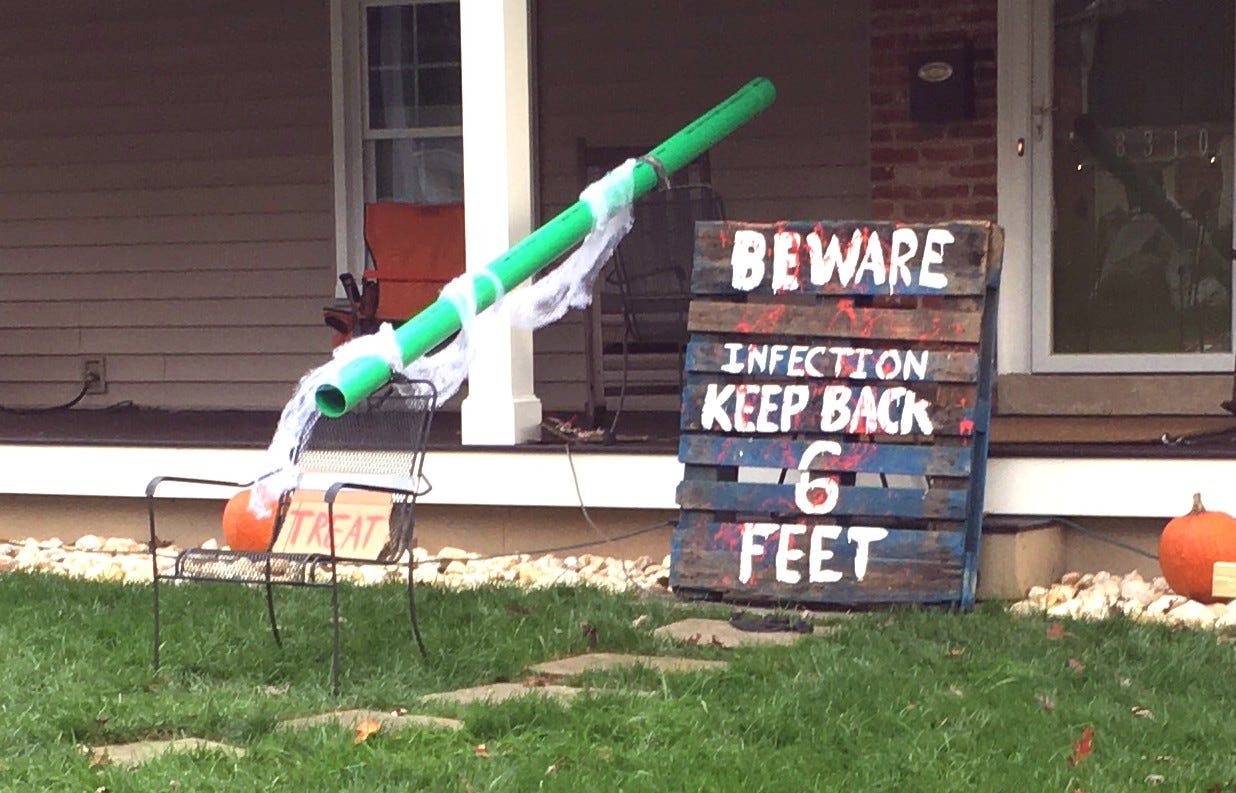 Volunteering
LRCA looks for new ways to connect with seniors: Little Run Citizens' Association event coordinator Margie Madsen has taken the lead in finding new ways to connect elderly residents with those willing and able to help during the pandemic. This is more important now than ever as Covid-19 rates tick back up and many elderly residents find themselves isolated at home. We chatted with Madsen—who works as a RE/MAX realtor servicing NoVa, Maryland, and D.C.—about the types of things local seniors might need assistance with, and how we all might approach lending a hand.
The interview is below, edited for length and clarity.
Q: How did this initiative come about?
In June 2019, I was charged with organizing the senior luncheon. We did lots of advertising, made homemade food, and had a raffle. Instead of the usual 10-20 people, we had over 45 people show up. These seniors showed me that there are so many people out there who have so much to give and to share and just because they're older doesn't mean you should cast them aside or disregard them. I was just so inspired by them that I thought, we've gotta do more for our seniors.
And then this year we couldn't do it because of Covid, so I said alright, we have to do more. We can't just not get in touch with these seniors. So I started brainstorming: online games, Zoom meetings, but many seniors don't want to have to learn that skill. But what they do like is the good old fashioned phone call and the good old fashioned note. So, last month I called 22 of them—leaving messages with those who didn't answer and chatting with those who did. With the four who answered, the conversations lasted a total of two and a half hours. I loved hearing their stories.
So this month I sent out notes, saying I'm trying to get together ideas for how we can best help them, so feel free to call me. I put my phone number in all the notes. And I got eight phone calls out of that, including one who provided an additional 12 names of people to contact. Honestly, they don't want much, but the phone calls and notes seem to make them happy. I keep trying to find ways to reach out to them, include them, or ways to help. From each one I found out little things, like one might want a phone call, one is looking for a service where someone will collect books and donate them.
Q: Have others expressed an interest in volunteering in this way?
When I put out an offer for assistance to our seniors, no one called and asked for help, but I had eight families offer to help. So I didn't have any tasks to give them. I realized that many of the seniors in our community have families that are helping with day to day tasks. They want to get together, but they don't want to do Zoom. One senior said: "Margie, I have a flip phone, that's how technologically advanced I am."
Time, I think, is what they want. So this time I asked for volunteers to write notes, and I only had one person volunteer. People don't like to write notes anymore. Either because they have bad penmanship or don't know how to write notes. It's funny that's gone by the wayside, but I think it's a vital form of communication for our seniors.
So I have one [volunteer] so far, but I'm not giving up. I'm going to start pounding the pavement and saying, "Ok I need people who want to write notes, let's go here."
Q: Any advice for people who want to help their older community members?
I think it takes time and patience. You have to be willing to meet them on their own terms, you have to be willing to listen, and you have to be willing to give up some of your time. It doesn't take that much time, but it is so worth It. You hear the gratitude in their voices.
Q: Anything else you'd like to add?
I would love to collaborate with anybody who has other ideas of how to make our seniors stay and feel special in our communities, but I do think the main ingredients are time and patience. If all they hear from is family, it can get kind of lonely. So why not a fresh voice or someone in the community who cares or is interested?
Truro to host food drive next Saturday: Truro is hosting a food and children's book drive next Saturday, Nov. 7, from 4 to 6 p.m. at the Truro Clubhouse at 4146 Elizabeth Lane. Food is being collected for the St. Matthews twice-weekly grocery giveaway, and books are being collected for the "Books are Food for Your Brain" charity, which provides new and gently used children's books for families in need. Boxes will be set up for contactless drop-off of non-perishable items including diapers, feminine hygiene products, dry cereal, crackers, canned food, pasta, rice, and more.
History
County debuts Oak Hill virtual tour: Fairfax County yesterday released a 16-minute video about the historic Oak Hill mansion, which was built in 1790 by Richard Fitzhugh, a descendant of one of the first land-grant holders in Northern Virginia. The video comes in lieu of the annual fall open house, which was canceled this year because of the pandemic. The property, located off Wakefield Chapel Road and Braeburn Drive, is owned privately by Joe and Laura Braceland—but a conservation easement requires that it be opened to the public at least once a year.
The video discusses some of the history of the home, including visits by Thomas Jefferson during his presidency and the "kitchen skirmish" that occurred there during the Civil War. It also discusses Oak Hill's history of slave labor--and begins with an introduction by Braddock District Supervisor James Walkinshaw, who reads the names of 41 people who were at one point enslaved there.
You can watch the video here:
Real Estate
Sponsored Content
Jennifer Mack column: Should I wait until after the holidays to list my home?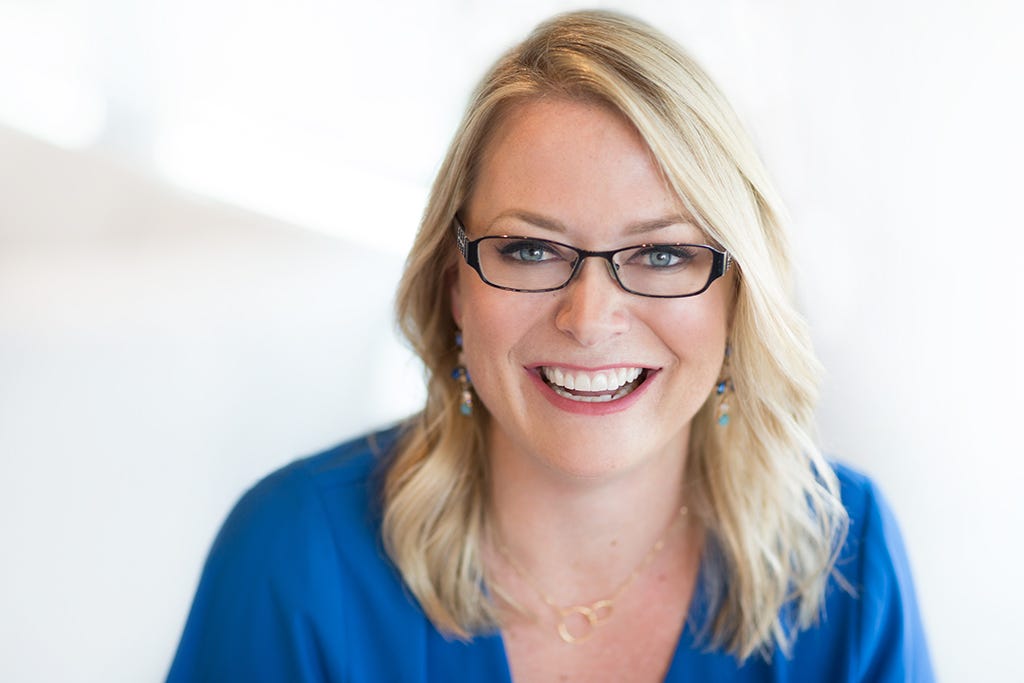 Some people hesitate to list their home over the holidays because they're concerned they won't be able to decorate and have their traditional celebrations. In my experience, the holidays can actually be a great time to list your home—and this doesn't have to prevent you from celebrating. In fact, many homes show really well with festive decorations. It is best to keep it slightly toned down, but most decorations add warmth and a feeling of comfort. I have seen some absolutely beautiful exterior photos of homes lit up in white lights with holiday wreaths on the door. Buyers may tend to be more emotional during the holidays as they picture themselves celebrating future holidays in your home.
Additionally, you may find that you have less competition if your neighbors decide they want to wait to go on the market until the holidays are over. Buyers who are out looking over the holidays tend to be serious and have a sense of urgency. They usually want to make a quick decision and not waste a lot of time looking around so they can spend time with family instead of house hunting. Also, there are many "relo" buyers (those moving to the area because of work with a corporate relocation package) who are house hunting during this time and starting new positions at the beginning of the year.
When my clients list over the holidays, I can easily block off certain days and times that aren't convenient to have showings. Most buyers don't want to look at homes on the actual day of a holiday, for example. We are very flexible when working with our clients to achieve win-win results. If you are motivated to move, don't let the holidays be a reason to wait—you can achieve a great outcome listing in November and December and be on the way to your new home, wherever that may be!
Jennifer Mack has more than 15 years of experience in the real estate industry. Her team services Virginia, Maryland, and D.C., with the bulk of her business in the Woodson High School area. You can contact her with real estate questions at jennifer@jennifermackproperties.com or by calling 703-672-0038. She's happy to answer specific questions privately or more general questions publicly in this column.
On the market
8409 Stone Gate Dr | $734,000
4 beds, 2.5 baths, 2,095 sf
Listed by Jana Gilbert & Kay Graff | Weichert, REALTORS
8285 Private Ln | $1,550,000
4 beds, 4.5 baths, 5,788 sf
Listed by Debbie Dogrul Associates & Jamie Petrik | Long & Foster Real Estate, Inc.
8406 Briar Creek Dr | $739,900
4 beds, 2.5 baths, 2,691 sf
Listed by Jana Gilbert & Kay Graff | Weichert, REALTORS
4104 Accotink Pkwy | $849,900
3 beds, 4.5 baths, 3,216 sf
Listed by Leela Singh | Keller Williams Fairfax Gateway
4604 Sleaford Rd | $789,000
5 beds, 4 baths, 3,608 sf
Listed by Nancy Gordon | Long & Foster Real Estate, Inc.
8625 Blackpool Dr | $649,888
4 beds, 4 baths, 3,305
Listed by Debbie Dogrul Associates & Nicole Dash | Long & Foster Real Estate, Inc.
4025 Guinea Rd | $600,000
4 beds, 3 baths, 1,460 sf
Listed by Nathan Johnson & Philip Johnson | Keller Williams Capital Properties
4600 Duncan Dr | $669,000
4 beds, 2.5 baths, 1,661 sf
Listed by Avi Ron | SSG Real Estate LLC.
4309 Holly Ln | $499,000
0.9 acres
Listed by Jonathan Kennedy | McEnearney Associates, Inc.
Recently sold
5038 Glen Park Rd | $930,000
4 beds, 3.5 baths, 4,434 sf
Listed by Casey Samson | Samson Properties
Bought with James Muldoon | Avery-Hess, REALTORS
4902 Old Well Rd | $896,500
5 beds, 3.5 baths, 2,492 sf
Listed by Cary Fichtner-Vu | RE/MAX Allegiance
Bought with Angela Murphy | Keller Williams Capital Properties
4200 Wakefield Chapel Rd | $649,900
4 beds, 2 baths, 2,588 sf
Listed by Mark Melikan | Long & Foster Real Estate, Inc.
Bought with Pia Castagnino | Samson Properties