Discover more from Braddock Buzz
a weekly newsletter covering central Fairfax County
Over 1,000 subscribers
FCPS enrollment declines - Woodson, Annandale principals discuss funding, attendance concerns - Cinema Arts Theater resumes movie showings
Four vehicles stolen in Canterbury Woods - FCPS names new CIO - Fall semester kicks off at NOVA
Welcome to Wakefield Weekly, where we're building community through hyperlocal news. A quick programming note: Next week's edition, which will feature an interview with WCRA President Brad Otto, will arrive in your inbox on Tuesday, since Monday is Labor Day. We hope everyone enjoys the long weekend! As always, you can reach out to us with news, tips, and more at wakefieldweekly@gmail.com.
And a big thanks to our sponsor, Realtor Jennifer Mack, whose column today discusses what happens when a contract falls through. Reach out to Jennifer with real-estate questions at jennifer@jennifermackproperties.com.
Schools
FCPS enrollment declines: We reported last week that Wakefield Forest Elementary School has seen a decline in enrollment as some parents opt for homeschool or private school rather than FCPS virtual instruction. FCPS spokesperson Lucy Caldwell has since confirmed that this is a county-wide issue, which has led to concerns about whether the school system could lose state funding and individual schools could lose teaching positions.
"Enrollment is running behind where we were at the same time last year," Caldwell said in an email. "Since state funding is based on enrollment, superintendents across Virginia are united in a request that the state use student enrollment data from last year (SY19-20) when calculating K-12 funding since the enrollment dip is expected to be temporary."
The issue seems more pronounced at the elementary school level, at least in our immediate area. We reached out to the principals of Woodson High School, Annandale High School, and Frost Middle School—and all indicated that enrollment is tracking with or exceeding expectations, though there were still some concerns about funding and attendance.
At Frost, Principal Anthony Harris said the school "has not seen any drop in enrollment from previous years," noting that Frost was "close to" its typical enrollment of 1,250.
At Woodson, enrollment is 40 students above projection and 100 students above last year, according to Principal Carlyn Floyd. "However," Floyd said, "I am very sensitive to the 'pandemic flight' as I could have various families who have not yet withdrawn their students from Woodson which would significantly impact course offerings." She added that if enrollment declines—and funding is affected—schools could face "hard decisions," such as an increase in class sizes. "If all of these students who have left suddenly re-enroll next year, we will not automatically receive funding," she explained. "In fact, that could be delayed as we plan for the next fiscal year almost a year in advance."
At Annandale, enrollment is expected to rise to 2,222 this year and continue increasing to 2,308 by 2024, said Principal Shawn DeRose. Still, DeRose said, he's concerned about attendance for virtual instruction. "Of our projected enrollment of 2,222, how many are going to get online and access the classes?" he said. "That's the big mystery." According to FCPS, students are considered no longer enrolled if they miss 15 consecutive days (excused or unexcused) during the membership verification process completed by principals each month, with the exception of absences attributed to Covid-19.
"I have three focuses as a building leader," DeRose added. "I want to make sure our students have access to the technology—a laptop and internet. At the same time, we are working to ensure that the quality of instruction that we provide our students is at the highest level. And third, what are we doing about the kids who aren't showing up? How are we contacting them, reaching them, to make sure that we are supporting them?"
Superintendent Scott Brabrand addressed attendance concerns in an email to parents on Friday, noting that students ages 5 to 18 are required by state law to attend school regularly. He asked parents to assist with this process by:
Ensuring students log in to classes on time and throughout the day

Calling or emailing the school attendance line if students are unable to participate

Communicating any concerns to the school, such as difficulty logging in or accessing classes

Reporting any hardship, such as student illness, or concern that might prevent the student from participating regularly

Returning phone calls or emails when notified that students did not participate that day

Ensuring that students submit activity logs as directed
FCPS names new CIO: Gautam Sethi, currently the Chief Technology Officer for the Douglas County School District in Colorado, has been named FCPS Chief Information Officer, effective September 21. Sethi succeeds Maribeth Luftglass, who stepped down from the school system's top technology post in April amid a disastrous rollout of online learning. 
Sethi "has administrative and management skills in K-12 education—including experience supporting remote learning—that make him uniquely qualified to oversee our IT functions," Superintendent Brabrand said in a statement. "For the first time in history we are beginning the school year in a virtual environment, and Mr. Sethi's leadership will help move our district forward, ensuring that FCPS is at the forefront of innovation and fully supports our students, families, and employees."
Fall semester kicks off at NOVA: Classes began August 24 at Northern Virginia Community College, with most courses taught virtually but some select hands-on classes meeting in-person. These are mostly courses that require labs, clinicals, and hands-on certification, according to a news release. As part of its return-to-school, NOVA has launched the "GoCanvas" Health Screening Application for Covid-19, which was custom-designed for NOVA to allow students, faculty, and staff to check their symptoms daily.
---
Featured Photo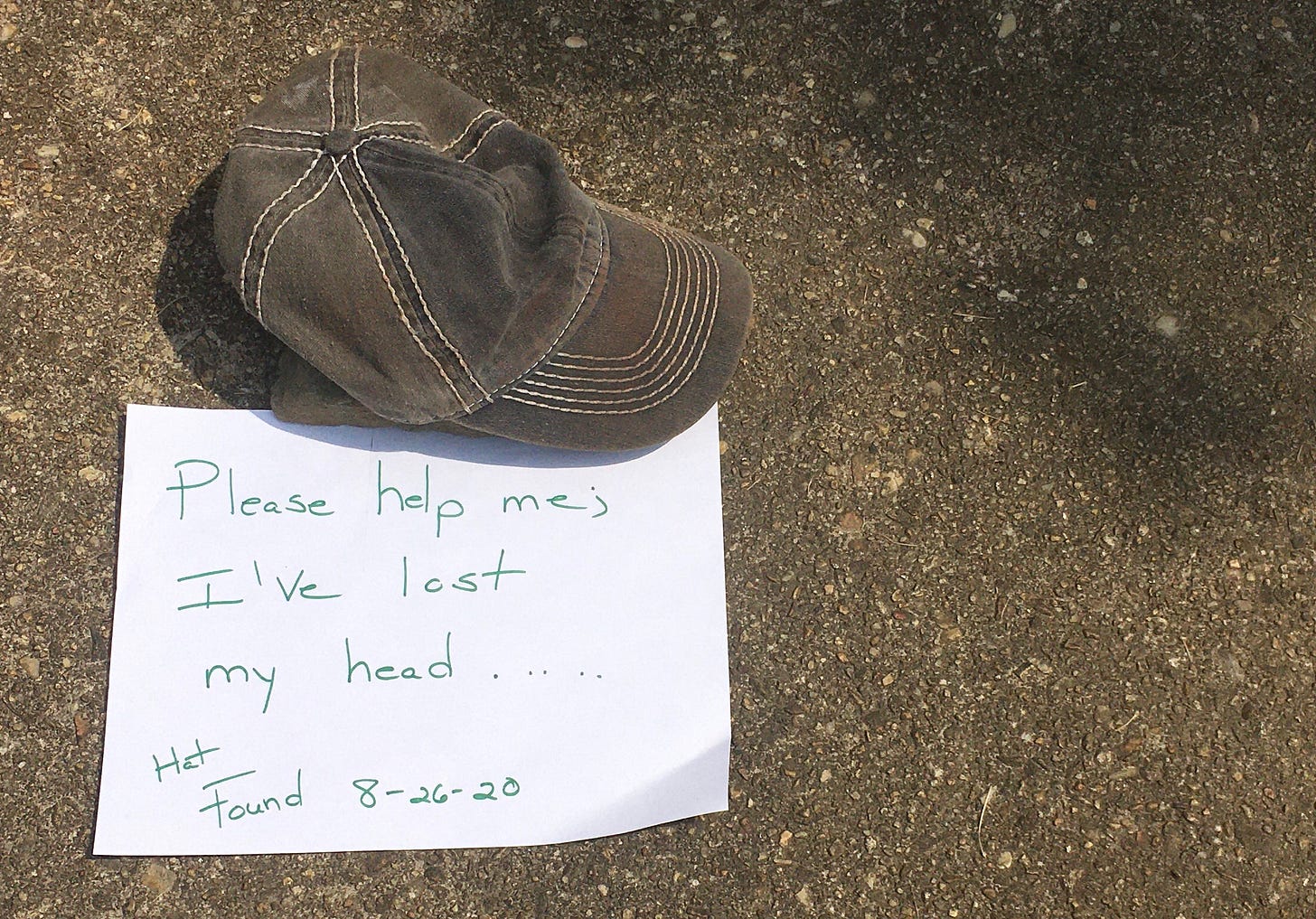 Pictured: A headless hat in search of its owner last week on Toll House Road in the Chapel Square neighborhood. Photo by Wakefield Weekly.
---
Business
Cinema Arts Theater resumes showings: Cinema Arts Theater in Fair City Mall resumed movie showings on Friday, for the first time since March (with the exception of private screenings). "We have spaced our showtimes so we can clean well between shows!!" owner Mark O'Meara said in an email. For the first week, tickets for all shows are $7, and popcorn, fountain drinks, and candies of all sizes are $3. Showtimes here.
Former Kmart in Annandale to become 12 stores: The former Kmart on John Marr Drive in Annandale will be divided into 12 storefronts, the Annandale Blog reports. Permits list the development as the Eastgate Shopping Center, though it's unknown if that name will be permanent.
---
Crime
Four vehicles stolen in Canterbury Woods: We sent a news alert Thursday with confirmation from the Fairfax County Police Department that four vehicles were stolen in the Canterbury Woods neighborhood during the night of Monday, August 24. Police spokesperson Erica Webb has since provided an additional detail: One of the vehicles was recovered after being abandoned at a nearby location. "I cannot tell you why the suspects did this," Webb said, adding that this is an active investigation. "We would ask that you remind folks to lock their cars; do not leave any valuables or car keys inside."
We reported in our August 10 edition that these types of crimes are on the rise in our police district, West Springfield. The police department recorded 205 motor vehicle larcenies from January through June this year in our district. That's a 53% jump from last year, when 134 larcenies were recorded during the same period, and a 105% jump from 2018, when 100 were recorded.
Here are descriptions of last Monday's incidents provided by the department:
4700 block of Willet Drive, 2017 Subaru Forester

5000 block of King Richard Drive, 2016 Honda Odyssey

5000 block of King Richard Drive, 2017 Toyota Avalon

4900 block of King Richard Drive, 2020 Toyota Camry
---
Events
---
Real Estate
Sponsored Content
Jennifer Mack column: When a contract falls through…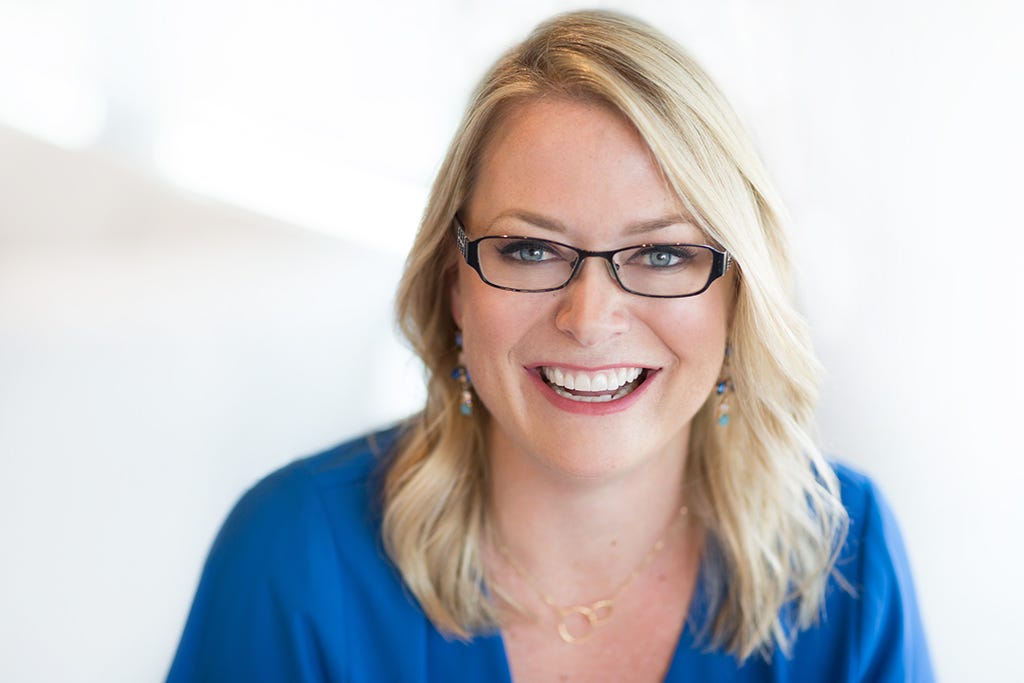 I received a question last week asking how it affects a property listed for sale when a contract falls through.
Houses are prominently displayed in our Multiple Listing Service (MLS) when they go "back on the market." This will usually prompt buyers' agents to call and ask the listing agent why the sale fell through. It's normal for buyers to be curious about the reason, and they usually do assume there could be something wrong with the property that came up during the home inspection. 
While this is sometimes true, I find that in this hot-selling market that it can just as likely be a case of a buyer getting cold feet or finding another property they like more. In Virginia, buyers can void a contract for any reason based on the home inspection contingency, even if no large issues surface. Buyers will sometimes use that contingency to get out of a contract, and, as long as they void within the proper time frame, they will retain their deposit in full. In this case, the listing agent should be able to easily explain to buyers' agents the reason the house is back on the market and hopefully get a contract again quickly. 
The other primary reasons a house goes back on the market are the appraisal and financing contingencies. Should the appraiser determine that the fair market value of the home is less than the buyer is offering—and the buyer is not willing to pay above the appraised value and the seller is not willing to lower the price, or a compromise cannot be reached—then a home may go back on the market.  
If a buyer loses their ability to obtain a loan based on loss of income, change in debt-to-income ratio or a credit score change, then that would result in a home going back on the market as well.
One of the reasons why it's such a great time to sell is that many buyers are offering contracts with fewer contingencies than normal so they have less risk of a sale falling through. Properly presenting your home for market can yield multiple offers, so if for some reason a contract falls through, your agent should be able to go on to one of the other interested parties.
If you have any questions about how contingencies work or how to be sure you're in a good selling position, feel free to call or email me. 
Jennifer Mack has more than 15 years of experience in the real estate industry. Her team services Virginia, Maryland, and D.C., with the bulk of her business in the Woodson High School area. You can contact her with real estate questions at jennifer@jennifermackproperties.com or by calling 703-672-0038. She's happy to answer specific questions privately or more general questions publicly in this column.
On the market
4325 Willow Woods Dr | $715,000
4 beds, 3 baths, 1,334 sf
Listed by Chris Pritchard | McEnearney Associates, Inc.
5002 Wakefield Chapel Rd | $650,000
5 beds, 3 baths, 2,464 sf
Listed by Chris Colgan | Keller Williams Realty/Lee Beaver & Assoc.
Recently sold
4822 King Solomon Dr | $749,900
4 beds, 3.5 baths, 2,728 sf
Listed by Amit Kakar | Samson Properties
Bought with Sandy Chandler | Century 21 New Millennium
4304 Wakefield Chapel Rd | $575,000
3 beds, 2 baths, 1,758 sf
Listed by Debbie Dogrul Associates | Long & Foster Real Estate, Inc.
Bought with Jina Hwang | BH Investment Realty. Inc.