Family on Holborn fights to keep treehouse - School Board eliminates TJ admissions test - Hackers post personal info of FCPS students, employees
How neighborhoods are celebrating Halloween amid the pandemic - Tomorrow is the last day to register to vote in presidential election
Welcome to Wakefield Weekly, where we're building community through hyperlocal news. A public service announcement: TOMORROW IS THE LAST DAY TO REGISTER TO VOTE in the November 3 general election. Registration information is here. Information on early voting at the Fairfax County Government Center is here. And general information about the different ways you can vote, including by mail, is here.
As always, send news, tips, and more to wakefieldweekly@gmail.com.
And a big thanks to our sponsor, Realtor Jennifer Mack, whose column today answers the question: Will the housing inventory situation improve? Reach out to Jennifer with real estate questions at jennifer@jennifermackproperties.com.
Neighborhood News
Family on Holborn Ave fights to keep treehouse: A Wakefield family is fighting to keep a treehouse in their front yard after being cited by the county for a zoning violation. The Dapoigny family, who've lived for about a decade on Holborn Avenue near Northern Virginia Community College, have launched an online petition asking neighbors to support their effort to get a special permit for the treehouse, which can be seen in the photo below: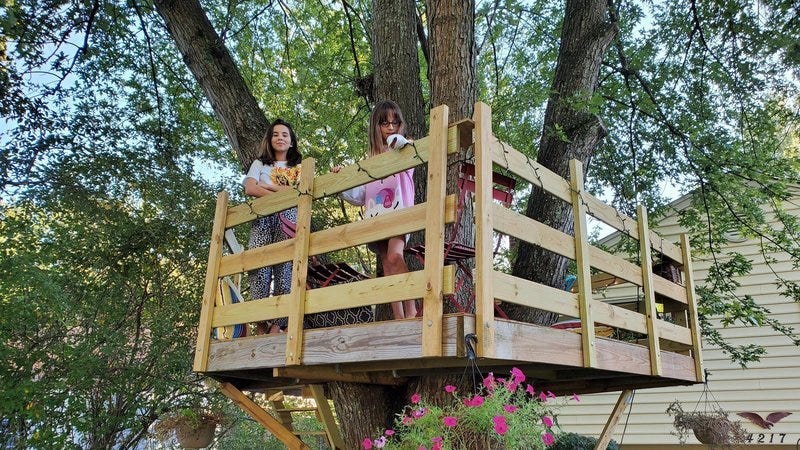 In an interview, Erwan Dapoigny said he built the treehouse in May after his youngest daughter asked for one for her ninth birthday. "We celebrated her birthday in the treehouse with her," Dapoigny said, explaining that the treehouse has been a refuge for his children amid the uncertainty of Covid-19 and school closures. "I'm not kidding you," he added, "the neighbors love it."
Months after the treehouse went up, the county sent Dapoigny a letter dated September 29 saying he was in violation of a zoning ordinance that limits the types of accessory structures that can be built in front yards. The letter gives three options: remove the treehouse within 30 days, relocate it to the back yard, or apply for and obtain a special permit. Failure to comply, it says, could result in court-ordered sanctions or civil penalties—$200 for the first citation and $500 for subsequent citations.
Dapoigny said he hopes his petition, which has more than 130 signatures, will make clear to county officials that the treehouse has public support and should be granted an exception.
"We live in an exceptional time—there is no school, so we tried to find something," he said. "We're just asking for compassion."
How neighborhoods are celebrating Halloween amid the pandemic: With Fairfax County discouraging children from going door-to-door on Halloween, neighborhoods in the Wakefield area are making accommodations and planning alternative ways to celebrate. On the Friday before Halloween, the Little Run Citizens' Association (LRCA) will host "The Haunted Woods of Ilda," a haunted trail down the Ilda Pool path. The cost is $5 per child, with the proceeds benefiting the pool.
"At the end of the day, if trick-or-treating either gets canceled or frowned upon, we're looking at this as an alternative," said LRCA President Brian Bishop, explaining that just 4-6 kids would be sent down the trail at a time. "We're going to make it as safe as possible."
In its official guidance, Fairfax County classified one-way, walk-through haunted forests as a "moderate" risk, with door-to-door trick-or-treating considered high risk. "Some Halloween activities pose higher risk than others," the county's health director, Dr. Gloria Addo-Ayensu, said in a statement. "In general, the more closely you interact with others and the longer that interaction, the higher the risk of Covid-19 spread."
For its part, Truro is also planning to host an event on the Friday before Halloween that the county considers a "moderate" risk—a scary movie night at the Truro Clubhouse parking lot. The film "It's the Great Pumpkin, Charlie Brown" will be shown for younger kids, followed by a Halloween classic yet to be determined.
Truro sent out guidance urging those who decide to trick-or-treat to wear masks and advising residents who don't want to participate to turn off their lights. "If you see a house with the lights out or a sign please do not knock on their doors and respect their decision not to participate," the guidance says.
In Chapel Square, civic association president Camille Stern sent a similar advisory: "If you choose not to participate, turn off your front porch light and turn on your Netflix! Plenty of scary movies to watch."
Schools
School Board eliminates TJ admissions test: The School Board has agreed to Superintendent Scott Brabrand's proposal to eliminate the admissions exam at the Thomas Jefferson High School for Science and Technology—while asking Brabrand to revise his plan for a geography-based merit lottery. Brabrand is expected to present his revisions next month—part of an effort to boost enrollment among Black and Hispanic students at the region's most prestigious magnet school.
The School Board also agreed to jettison TJ's $100 application fee and expand the school's capacity, while directing Brabrand to create a "regional governing board," according to a press release. The Washington Post has more on the changes coming to TJ here.
Hackers post personal info of FCPS students, employees: The hackers who last month disrupted the start of the virtual school year with a Ransomware attack have since posted some of the information they stole on the "dark web," according to a statement from Superintendent Brabrand. A group of cyber criminals known as MAZE has claimed responsibility.
Here are additional details from Brabrand's statement:
At this time, it appears as though certain personal information for some students and employees may have been impacted. We deeply regret that this has occurred and are committed to supporting you. We are working around the clock to identify the information that was taken and will notify impacted individuals as appropriate. 

We know that the pandemic and virtual learning have placed stress on families and staff. As we mentioned, our investigation to determine the scope and impact of this incident is ongoing, and we are working with leading outside security experts to conduct a thorough investigation. We are also working closely with the FBI and Virginia State Police and are supporting their criminal investigations to bring the attackers to justice. 

Virtual learning is proceeding as planned. Students and staff should continue to use their computers to access the FCPS network. As we move forward, maintaining continuity of school for our students, faculty, and staff, along with safeguarding their data, are our top priorities.
Welcome to the World
Congratulations to Braddock District Supervisor James Walkinshaw and his wife, Yvette, on the birth of their first child—Mateo Robert Walkinshaw—on September 30. "While representing you isn't the kind of role from which I can completely disconnect, I do plan to limit my activities for the next six weeks and focus on my most important role—Dad," Walkinshaw wrote in a message to the community. "So while you might see and hear less of me for the time being, rest assured that our Braddock District staff team remains available to serve you."
Walkinshaw posted photos on Twitter:
Real Estate
Sponsored Content
Jennifer Mack column: Will the housing inventory situation improve?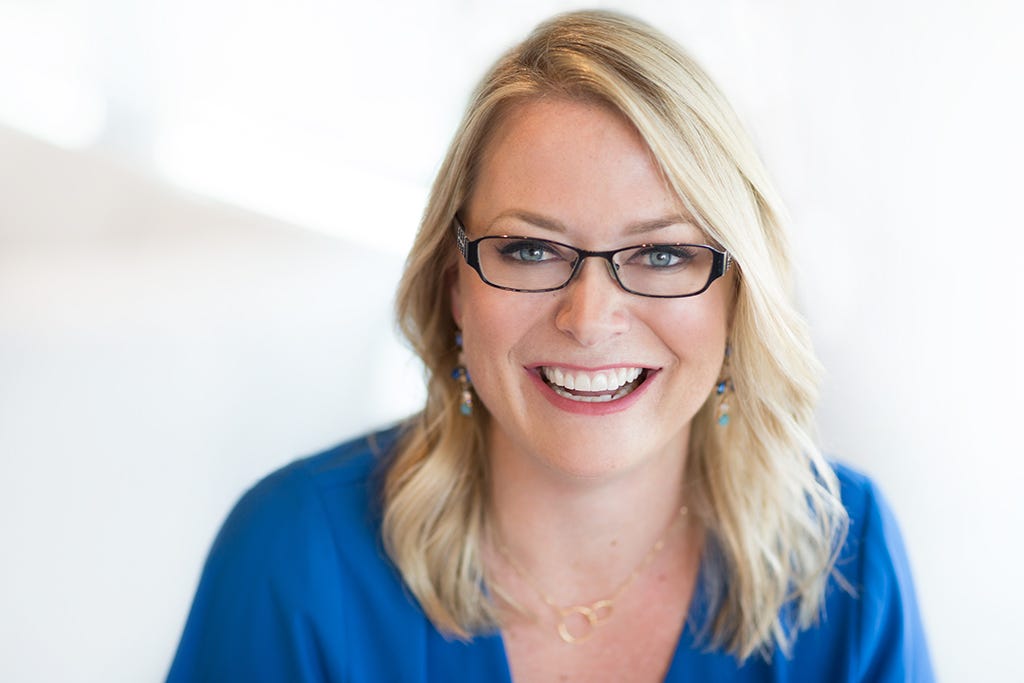 The million-dollar question lately is whether there is an end in sight to the huge inventory problem that we have in our market currently. Every day I get asked whether more homes will continue to come on the market. At this point, all we can do is speculate, as it's impossible to know for sure what will happen as we move deeper into fall and winter.
But, on an anecdotal level, my team anticipates a brisk late fall, with quite a few listings coming on the market in late October and November. Many of our clients are selling due to retirement and are relocating to areas with a lower cost of living. Some want to move before winter, especially since cold weather could drive an increase in Covid-19 cases.
Some of our clients are choosing to sell investment properties after seeing a pretty dull rental market currently. The rental market is typically more robust in the summer and spring and rental applications are currently down. Rather than having homes sit vacant all winter, some owners are choosing to go ahead and sell to capitalize on the high prices we are seeing now.
Another factor looming is the relatively high number of mortgages currently in delinquent status. The last report we have is for Q2 2020 and at that point 8.22% of all mortgages were delinquent, half of those over 90 days late. As the unemployment rate falls, there is reason to hope that the delinquency numbers will improve when the Q3 report comes out in the next couple weeks. The data indicate that the majority of mortgages in delinquent status have substantial equity, so we may see some of these start to come on the market as the foreclosure process moves farther along.
In summary, we have an extremely high degree of uncertainty in our market right now due to Covid-19, the election, and winter weather—all of which tend to have a lot of impact on the market. The good news is we don't expect to see a big increase in interest rates, which will continue to drive many buyers into the housing market.
Jennifer Mack has more than 15 years of experience in the real estate industry. Her team services Virginia, Maryland, and D.C., with the bulk of her business in the Woodson High School area. You can contact her with real estate questions at jennifer@jennifermackproperties.com or by calling 703-672-0038. She's happy to answer specific questions privately or more general questions publicly in this column.
On the market
4600 Duncan Dr | $679,000
4 beds, 2.5 baths, 1,661 sf
Listed by Avi Ron | SSG Real Estate LLC.
8506 Bromley Ct | $699,900
5 beds, 2.5 baths, 1,248 sf
Listed by Steve Patten | RE/MAX 100
8285 Private Ln | $1,550,000
4 beds, 4.5 baths, 5,788 sf
Listed by Debbie Dogrul Associates & Jamie Petrik | Long & Foster Real Estate, Inc.
4604 Sleaford Rd | $789,000
5 beds, 4 baths, 3.608 sf
Listed by Nancy Gordon | Long & Foster Real Estate, Inc.
4025 Guinea Rd | $600,000
3 beds, 2 baths, 1,460 sf
Listed by Nathan Johnson & Philip Johnson | Keller Williams Capital Properties
8406 Briar Creek Dr | $800,000
4 beds, 2.5 baths, 2,691 sf
Listed by Jana Gilbert & Kay Graff | Weichert, REALTORS
8503 Paul Revere Ct | $735,000
5 beds, 2.5 baths, 1,457 sf
Listed by MIKE SIN | NewStar 1st Realty, LLC
4104 Accotink Pkwy | $849,900
3 beds, 4.5 baths, 3,216 sf
Listed by Leela Singh | Keller Williams Fairfax Gateway
4702 Declaration Ct | $725,000
5 beds, 3 baths, 3,257 sf
Listed by Cary Fichtner-Vu | RE/MAX Allegiance
Recently sold
8512 Canterbury Dr | $750,000
4 beds, 2.5 baths, 2,586 sf
Listed by Chris Bauernshub | Pearson Smith Realty, LLC
Bought with Jeffrey Welesko | Pearson Smith Realty, LLC
9213 Claytonia Ln | $700,000
4 beds, 3.5 baths, 2,008 sf
Listed by Debbie Dogrul Associates & Nicole Dash | Long & Foster Real Estate, Inc.
Bought with Brad Kintz | Long & Foster Real Estate, Inc.
4945 Sabra Ln | $659,000
5 beds, 2.5 baths, 2,388 sf
Listed by Lauren de Lima | Patriot Properties Inc.
Bought with Ellery Kirkpatrick | Golston Real Estate Inc.