Discover more from Braddock Buzz
a weekly newsletter covering central Fairfax County
Over 1,000 subscribers
Car larcenies have doubled since 2018 - Wakefield-area mom answers the call for more school-age childcare - Temporary DICK'S outlet opens in Fair City Mall
Canterbury Woods trash petition faces uphill battle - FCPS to release metrics for when in-person learning can begin - Cinema Arts Theater now offering private screenings
Welcome to Wakefield Weekly! If you enjoy this newsletter, we hope you'll help it grow by forwarding it to a friend who might be interested or sharing it on social media. As always, you can reach us with news, tips, featured photo submissions, and more at wakefieldweekly@gmail.com
Big thanks to our sponsor, Realtor Jennifer Mack, whose column today is about refinancing to take advantage of all-time low interest rates. You can reach Jennifer with real-estate questions at jennifer@jennifermackproperties.com
Car larcenies have doubled since 2018: There have been numerous posts on Facebook and the Nextdoor app in recent months about attempted car break-ins in the Wakefield area—and some of these posts have included security footage of the suspected perpetrators testing door handles. This made us wonder: Has our community always been a target for car break-ins, or are these crimes on the rise?
Statistics provided by the Fairfax County Police Department suggest it's the latter. The department recorded 205 motor vehicle larcenies from January through June this year in the West Springfield District, which covers Wakefield. That's a 53% jump from last year, when 134 larcenies were recorded during the same period, and a 105% jump from 2018, when 100 were recorded.
Police spokesperson Erica Webb says this "is typically a crime of opportunity and occurs when cars are left unlocked," and sends the following statement:
We are aware of the break-ins and some case[s] are active investigations if there are investigative leads available. Larcenies from motor vehicles have risen this year in the West Springfield District comparing to the last three years. The suspects look for loose change or cash, valuables they can sell and possible spare keys to other vehicles that are located nearby. We would encourage you to stress to community members to make sure they lock their vehicles, do not leave any valuables inside and should one become a victim of this, to please call our non-emergency number at 703-691-2131 to report the theft as soon as possible.
---
Neighborhood News
Canterbury Woods trash petition faces uphill battle: Braddock District Supervisor James Walkinshaw offered a cautious take on the Canterbury Woods trash petition after discussing it with Fairfax County public works officials. The Board of Supervisors is expected to hold a hearing and vote on the issue in October, following a successful petition drive in which Canterbury Woods met the threshold of 55% of its 517 homes voting to move from private to county trash collection.
Walkinshaw had signaled support for the petition last month but said he planned to meet with public works to discuss concerns the department had raised. We followed up with Walkinshaw to ask how the meeting went, and he sent us the following statement:
A long-running national shortage of [Commercial Driver's License] drivers and the inefficiencies created by adding new solid waste collection districts that are not contiguous to existing districts raise serious questions about our ability to effectively serve new and existing county collection customers. The Board of Supervisors will closely examine petition packages that have been submitted. But, moving forward, I strongly encourage neighborhoods considering the creation of a new solid waste collection area to consult with my office before beginning the time-consuming petition collection process.
Residents in other area neighborhoods, including Truro, have also voiced dissatisfaction with the two private trash collectors, American Disposal Services and Republic Services, and are considering launching petitions drives of their own—but only if the Board of Supervisors approves the Canterbury Woods effort. "We'll keep an eye on the Board of Supervisors' vote on the CW petition and will likely attempt to follow suit if it passes," Truro Homes Association President Kevin Brandt told us last month.
Wakefield-area mom opens daycare to school-aged children: Across the country, parents are scrambling to make childcare arrangements as school systems announce all-virtual starts to the school year. We spoke to one mom in our community—Kirsten Lukas—who has answered the call for more school-aged care by launching a program for school-age children at her home-based, licensed daycare center.
After making an announcement on Facebook, Lukas was inundated with requests from parents and filled up in just one week—and now has a waiting list. Lukas is a former FCPS high school teacher who started her home-based daycare center in 2010 and has, in recent years, been offering daycare three days a week—on Mondays, Tuesdays, and Thursdays. With her new school-age offering, she's expanding to five days a week, providing school-age care on Wednesdays and Fridays. The school-age program is offered on a month-to-month basis to provide parents flexibility during the pandemic.
A conversation with Lukas is below, edited for length and clarity.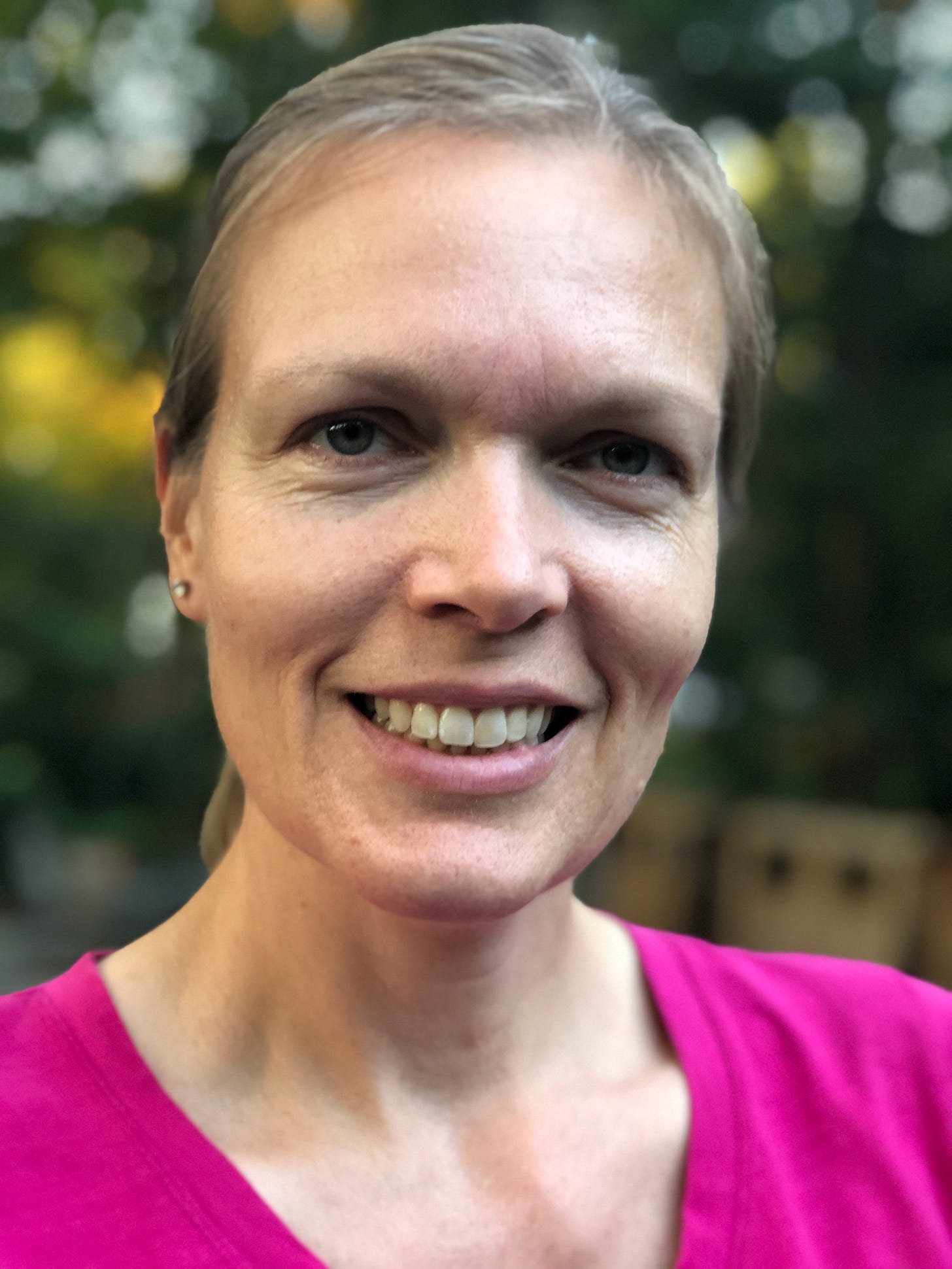 Q: What made you decide to offer school-age care?
When the pandemic happened, Virginia Social Services was essentially begging providers to assist with school-aged childcare. I saw the demand on the Facebook pages, and so I said, I can work five days a week again for the school year, just because it's such a need. And I filled up in a week. And so I started doing Wednesdays and Fridays just for school-aged, and I kept my other families that I had before the other three days. 
Q: What are the biggest changes you've had to make as a result of the pandemic?
I think the big one is that the parents aren't allowed inside. So that makes it harder. And I think another one is the additional sanitizing. We already sanitized a lot and washed hands a lot. Now, we have an extra staff member just to do sanitizing.
Q: Do children wear masks while they're at your home?
Yes. Currently, the guidelines are six feet apart, and children over the age of 2 have to wear masks. If they fight it, you can only do so much before they start losing their masks, mixing the masks up, or sharing their masks. Fortunately, they enjoy being here, and there's also peer pressure. When they see the other kids wearing a mask, they're like, "Oh." 
Q: What are the top questions you're getting from parents?
I think it is two-fold. The class size—they want to know how many kids are going to be in my home. The most you can have per classroom is ten, but I use my entire downstairs, which is three rooms, so I have been able to maintain the twelve that the state allows us to have as an in-home daycare. 
Also, parents want to know what the routine will be like. In SAAC, if you want to do homework, you can do homework, and if you want to play, you play. So they provide opportunities, but they don't actually teach them. I'm not a certified teacher anymore for Fairfax County Public Schools, but I am still going to make sure they have a very set routine. It's going to be just like they were in school—they're going to have expectations to sit when they're in school and do the homework. Aside from not being in school, it's going to be a routine similar to if they were in school. 
Q: With masks and the six-feet-apart requirements, are school-aged children able to socialize?
Absolutely. We have, mostly, kindergarten through third grade, and we have a few in each age group. The majority are at Wakefield Forest Elementary, but there are a few from other schools. So they will absolutely be socializing, and I have a lot of great little activities and programs, including cooking and gardening. I think many parents are worried about socialization right now. They want their kids to be able to see other kids.
Stay tuned for next week's edition, where we'll continue exploring how the pandemic is changing childcare through a conversation with a Wakefield-area professor who specializes in early childhood education.
---
Featured Photo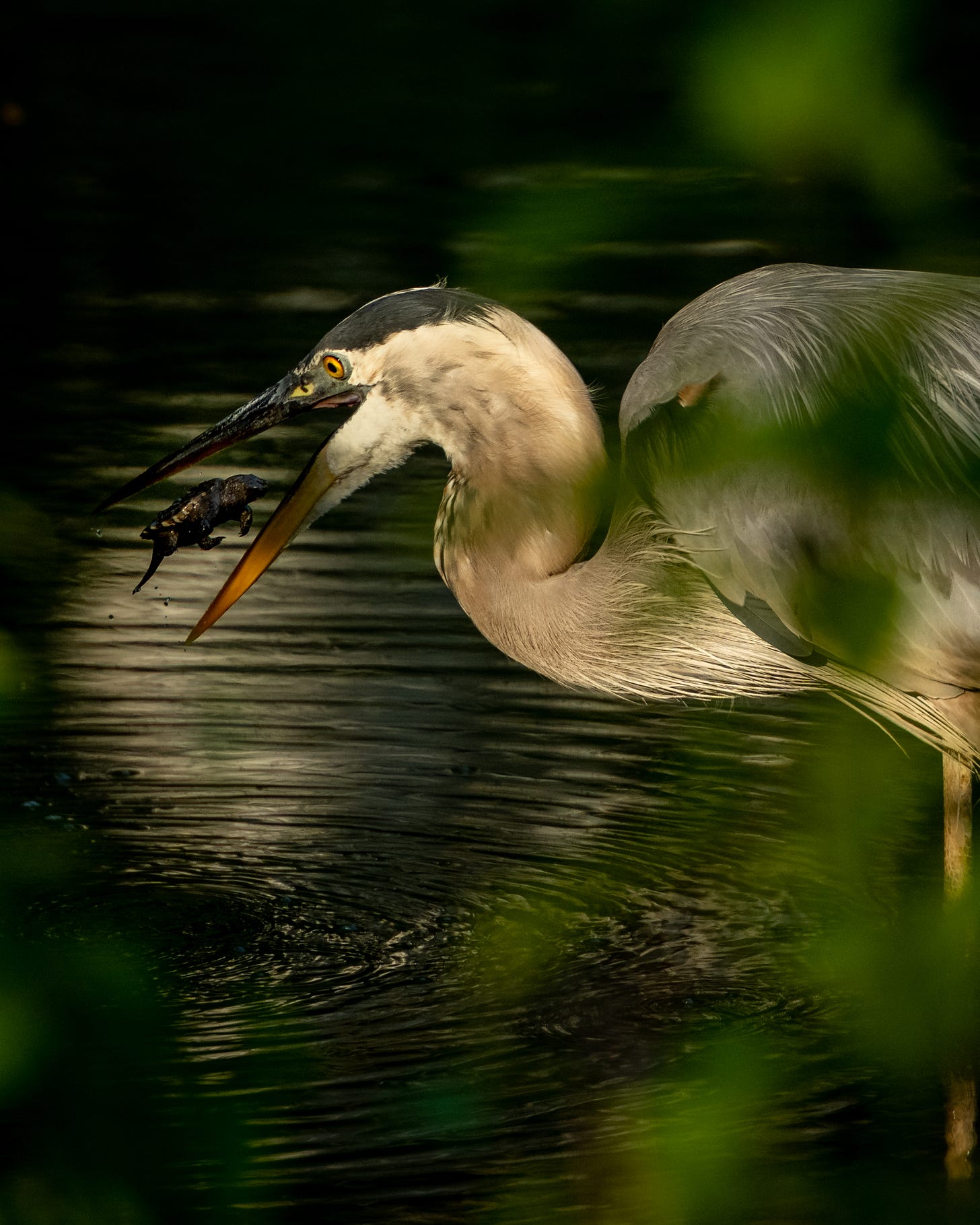 Our featured photo comes from a reader named Ariana, who took this incredible (but grim) shot at a pond in the Mosaic area. You can find more of Ariana's breathtaking nature photography on her Instagram page.
---
Business
Temporary DICK'S outlet opens in Fair City Mall: A temporary DICK'S Sporting Goods outlet store has opened in Fair City Mall in the former site of a Best Buy, off Pickett Road. The DICK'S clearance store—which is expected to be open for six months—will offer discounts of 30-90% on "customer-favorite footwear and apparel brands," according to a press release, offering a "pop-up-style shopping experience." The new store is part of a national expansion for DICK'S, which last week announced the opening of 11 locations across the county.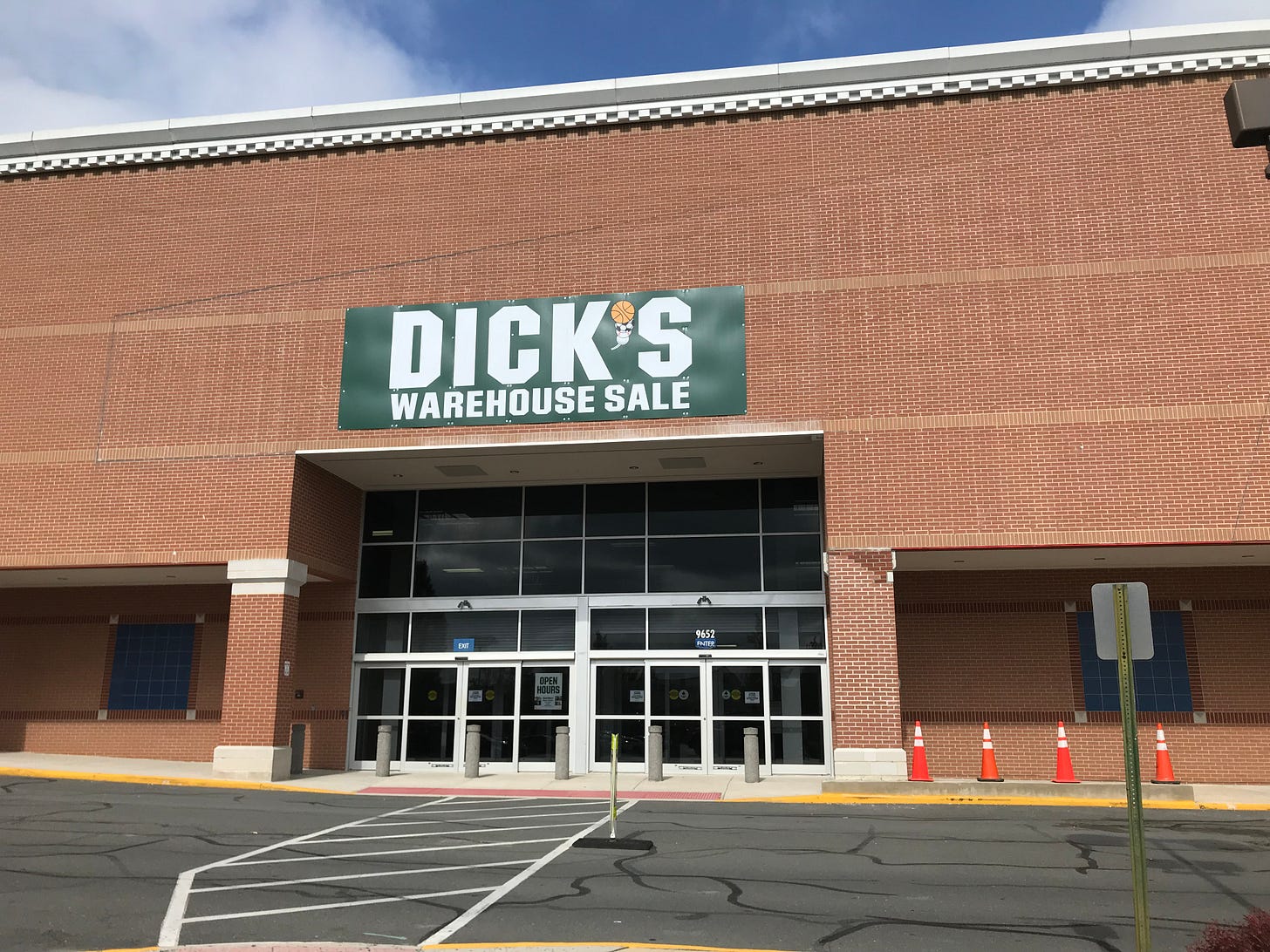 ---
News in Brief
---
Real Estate
Sponsored Content
Jennifer Mack column: Is now the time to refinance?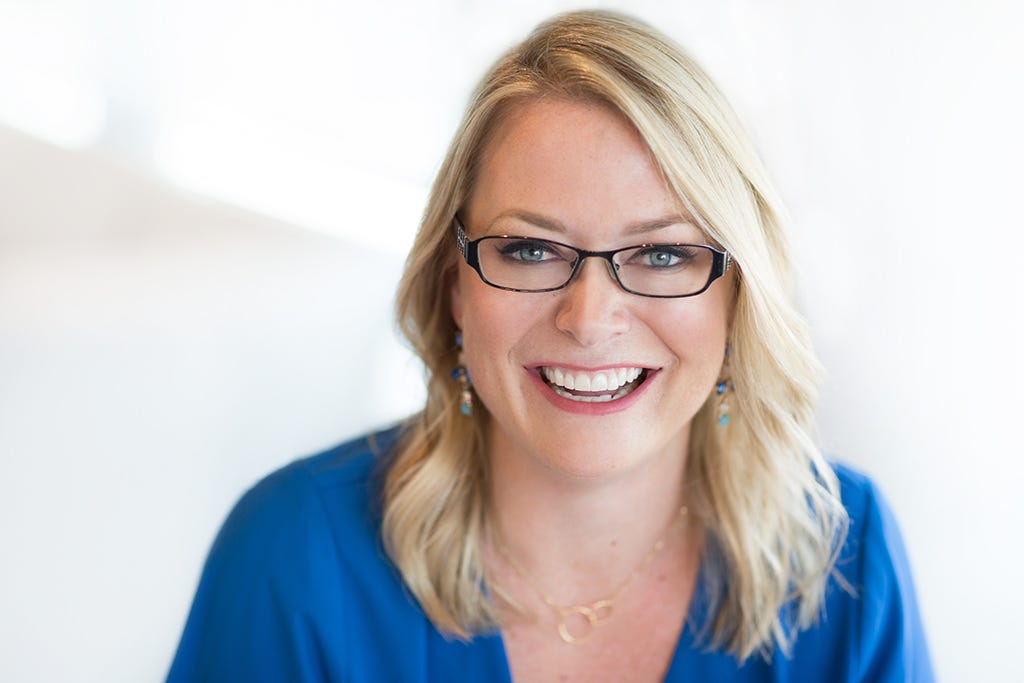 If you've been paying attention to real-estate news, you've probably heard that interest rates are at an all-time low—and you might be wondering whether now is the right time to refinance.
A few things to keep in mind. With mortgage companies doing so much business, the process can sometimes take 90 days or more, especially if you use a large, national lender. Some select local lenders can complete the process in 30-45 days.  
There are several reasons why it takes so long. For one, mortgage companies typically prioritize new purchases over refinances. Additionally, appraisers and title companies are overrun struggling to keep up with demand, and they—not the mortgage companies—can often be the bottleneck. For homeowners with a lot of equity, the appraisal is sometimes waived, which can help expedite things. 
Options to consider include refinancing into a shorter-term loan, such as going from 30 years to 15 years, which can sometimes result in an even lower rate. Also, a "cash out refinance" can be a great option for those who plan to use the money to pay off high-interest credit card bills or other debt or do home improvements that increase property value.  
For buyers who are tempted to rush a purchase to take advantage of the low rates, my advice is to be careful. If you don't do your due diligence, you could end up severely overpaying for a property, especially if you waive an appraisal contingency to make your offer more attractive. This can end up negating any positive impact of getting a lower interest rate. The biggest thing I tell buyers who are anxious about how competitive the market is right now is not to lose sight of your overall goals and desired monthly payment.
I am happy to refer you to several local lenders whom I trust and know do a great job—you can contact me at jennifer@jennifermackproperties.com
Jennifer Mack has more than 15 years of experience in the real estate industry. Her team services Virginia, Maryland, and D.C., with the bulk of her business in the Woodson High School area.
On the market
8211 Light Horse Ct | $849,888
6 beds, 3.5 baths, 3,345 sf
Listed by Debbie Dogrul Associates & Jamie Petrik | Long & Foster Real Estate, Inc. 
4702 Declaration Ct | $739,900
5 beds, 3 baths, 2,362 sf
Listed by Cary Fichtner-Vu | RE/MAX Allegiance 
5002 Wakefield Chapel Rd | $655,000
5 beds, 3 baths, 2,464 sf
Listed by Chris Colgan | Keller Williams Realty/Lee Beaver & Assoc. 
Recently sold
5023 King Richard Dr | $670,000
5 beds, 3 baths, 2,232 sf
Listed by Joel Miller | McEnearney Associates, Inc.
Bought with Sang Lee | Fairfax Realty 50/66 LLC 
4926 Andrea Ave | $635,000
5 beds, 3 baths, 1,232 sf
Listed by Debbie Dogrul Associates | Long & Foster Real Estate, Inc.
Bought with Debbie Dogrul Associates & Noel Bourroughs | Long & Foster Real Estate, Inc.
8741 Shadow Lawn Ct | $800,000
5 beds, 3.5 baths, 3,819 sf
Listed by Tim Trainum | Avery-Hess, REALTORS
Bought with Christopher Bauernshub | Pearson Smith Realty, LLC