Discover more from Braddock Buzz
a weekly newsletter covering central Fairfax County
Over 1,000 subscribers
Canterbury Woods triathlon results - WFES enrollment declines - Registration opens today for in-school childcare
Connolly's office has received nearly two dozen complaints about mail delays - McKay says the county is prepared to count every vote - Giant opens at Scout on the Circle
Welcome to Wakefield Weekly, where we're building community through hyperlocal news. If you enjoy this newsletter, we hope you'll forward it to a friend or share it on social media. You can contact us with news, tips, featured photo submissions, and more at wakefieldweekly@gmail.com.
Big thanks to our sponsor, Realtor Jennifer Mack, whose column today looks at some interesting ways the pandemic is affecting the attitudes of home-buyers—with pools in, open floorplans out. You can reach out to Jennifer with real-estate questions at jennifer@jennifermackproperties.com.
Canterbury Woods hosts 12th annual triathlon: The Canterbury Woods pool hosted its 12th annual triathlon yesterday, with more than 50 individual participants and 18 relay teams—equal to or higher than the participation rates from years past, according to event organizer Beth Byron. "We really needed some sense of normalcy and something to celebrate in 2020," Byron said, noting that she was especially proud of the high participation rate in the adult women's heat. "It has been a goal of mine the past couple of years to boost female participation—such great role modeling for our community that moms can compete in athletic events."
Below are finish-line photos of the top adult women's and men's racers, Petra Roth and Mike Zisler: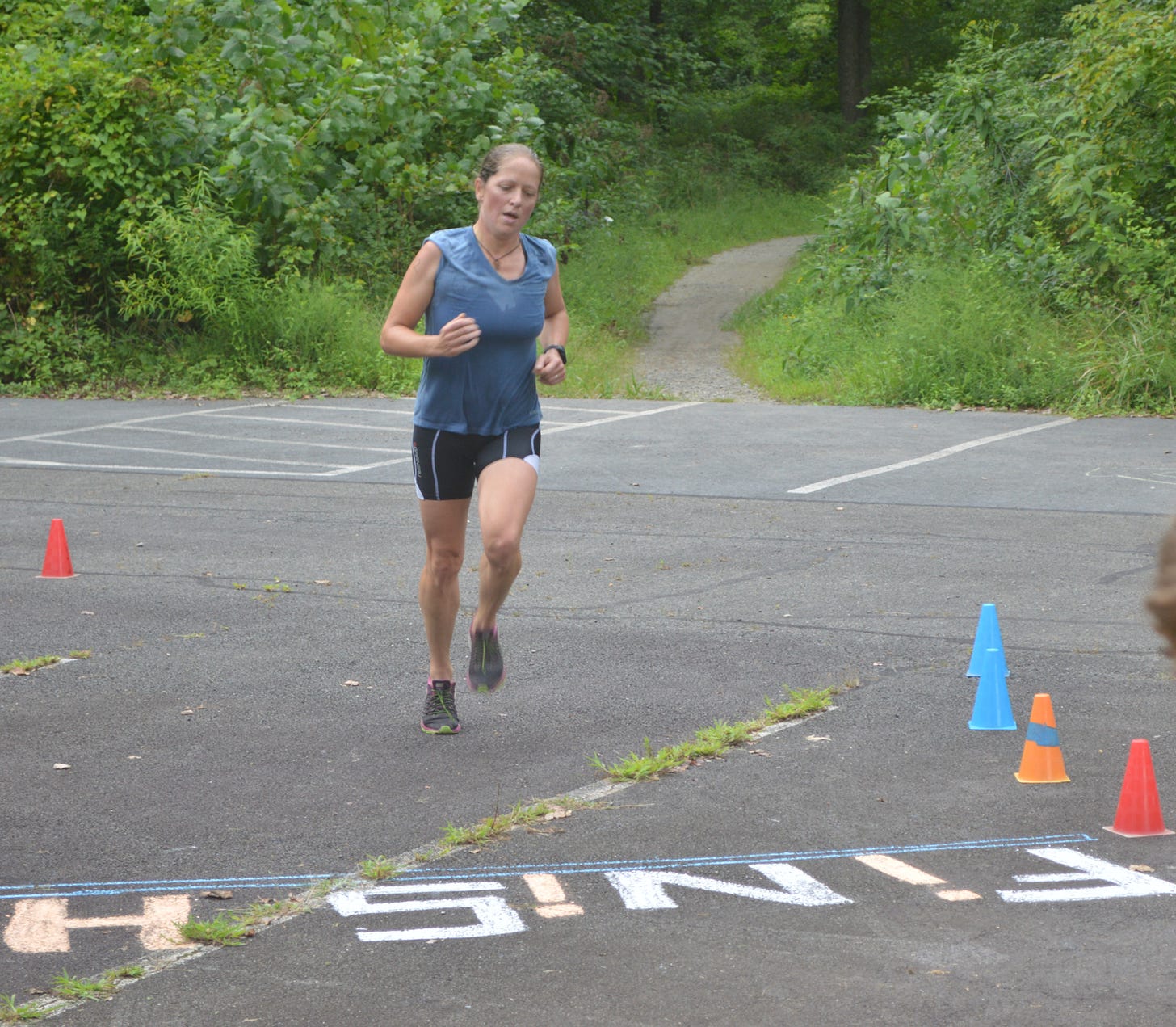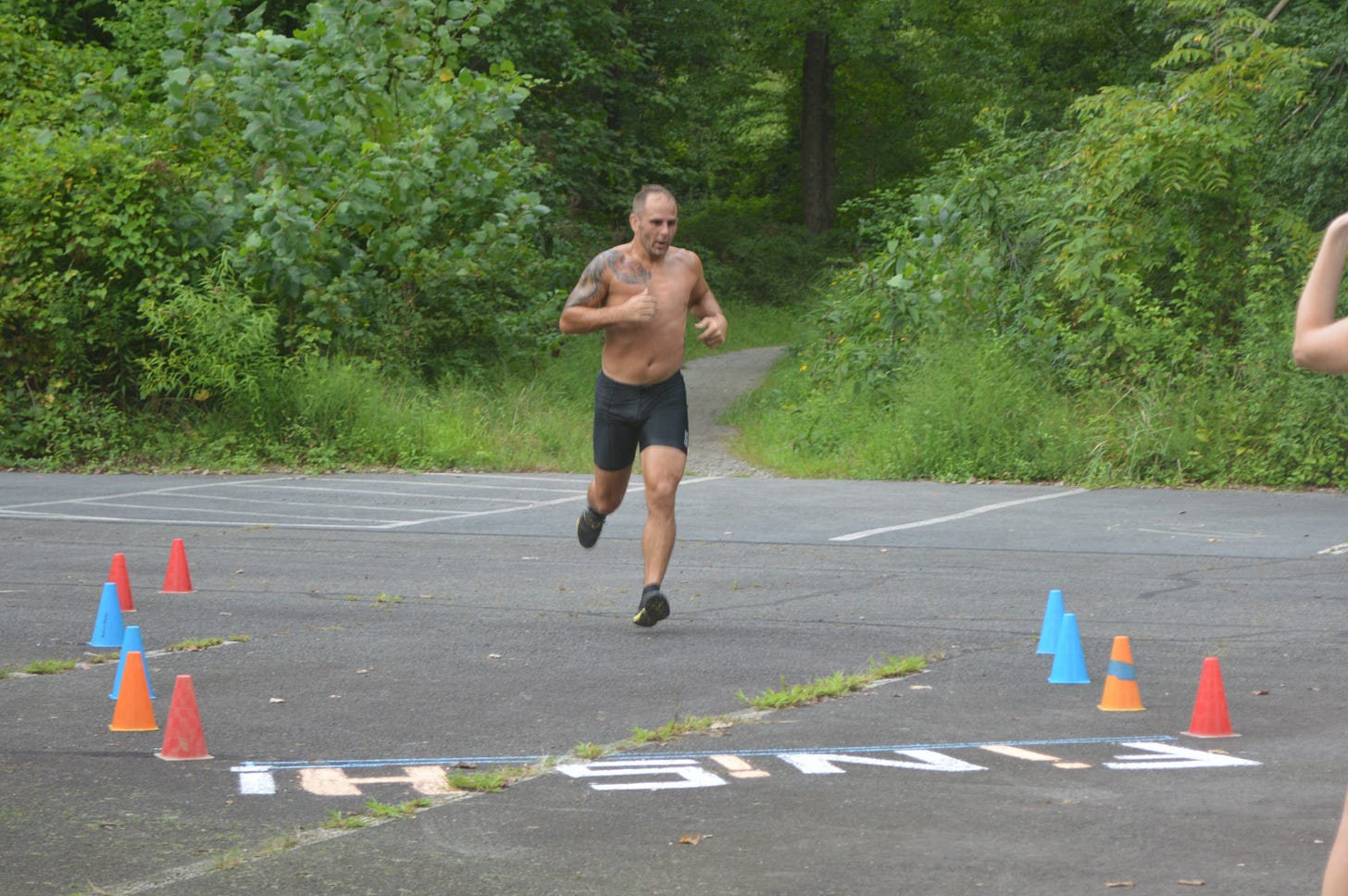 We chatted with Zisler fresh off his first-place finish in the adult men's solo heat. "It's unbelievable," he said, still catching his breath. "It's a phenomenal way to get some funding for our pool. With the pandemic we've had a lot of people not coming to the pool due to concerns that are totally understandable, and we need a way to generate revenue, and this is a way for us to stay separated from everybody and still generate some revenue for the pool and the community. The kids get a lot of use out of this pool; our swim team is awesome. We have a ton of volunteers here, and it's good to be able to give back."
Participants age 13 and up swam 250 meters, biked 8 miles, and ran 2 miles. Meanwhile, children age 6 through 12 swam 200 meters (with a 100-meter option), biked 1.2 miles, and ran half a mile.
Here are the top three adult women's finishers:
Petra Roth (54:17)

Barbara Murillo (1:00)

Holly Miller (1:02)
And here are the top three adult men's finishers:
Mike Zisler (46:37)

Stefan Roth (50:29)

Eric Declerck (51:27)
---
Schools
Enrollment declines at WFES: Enrollment is declining at Wakefield Forest Elementary School as families opt for homeschool or private school rather than FCPS virtual instruction, Principal Sharyn Prindle said in a message to the community on Friday. "These changes can impact the number of teachers for which we qualify," Prindle explained, which is why the school has yet to notify students who their teacher will be. "Our plan is for your child's classroom teacher to be shared via email as soon as possible."
Prindle also noted that WFES renovation planning is "continuing to progress" and that more details will be shared during a community meeting on September 2.
The PTA welcomed staff back to the school with boxed lunches and signs, as you can see in the pictures below: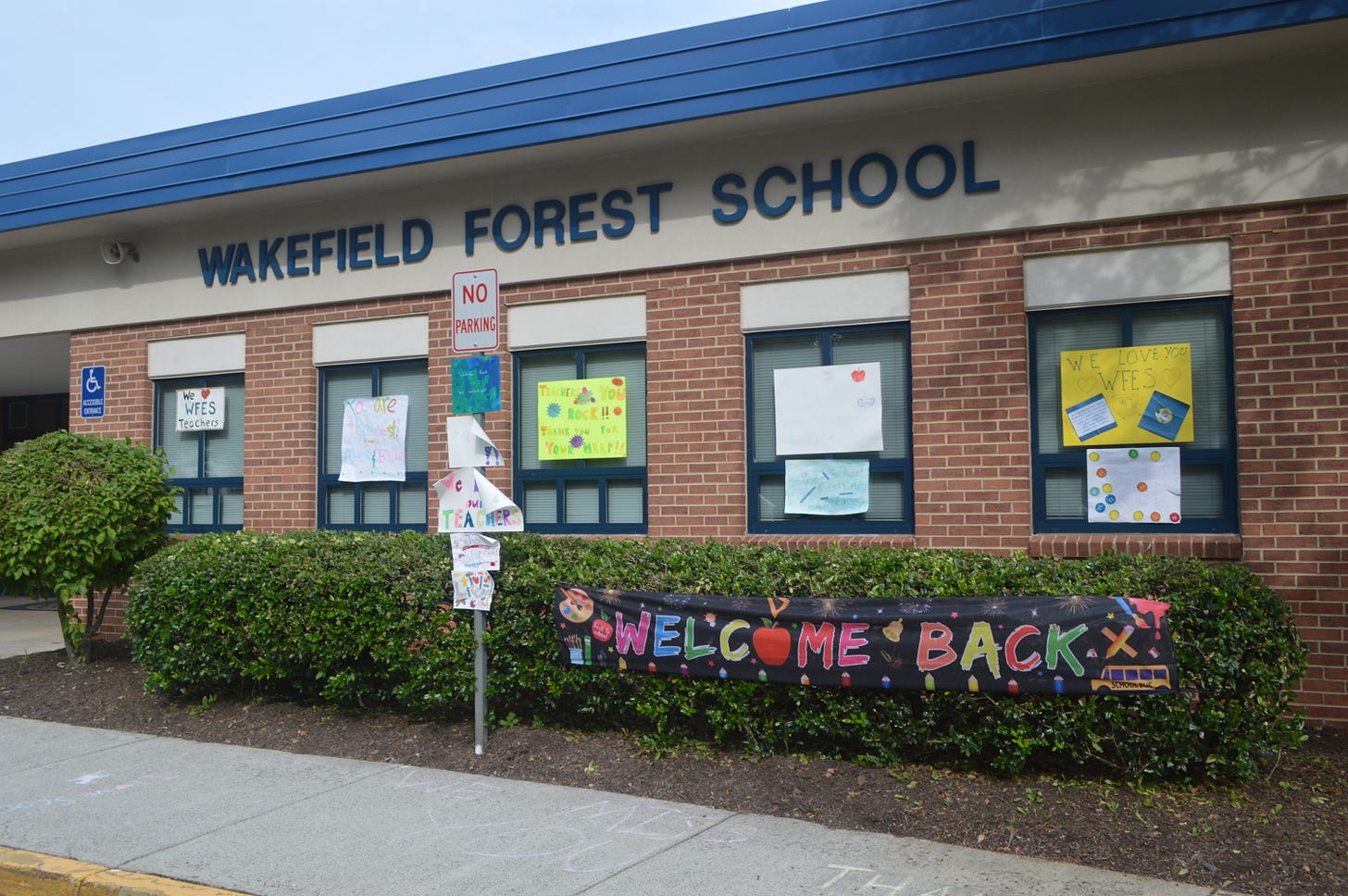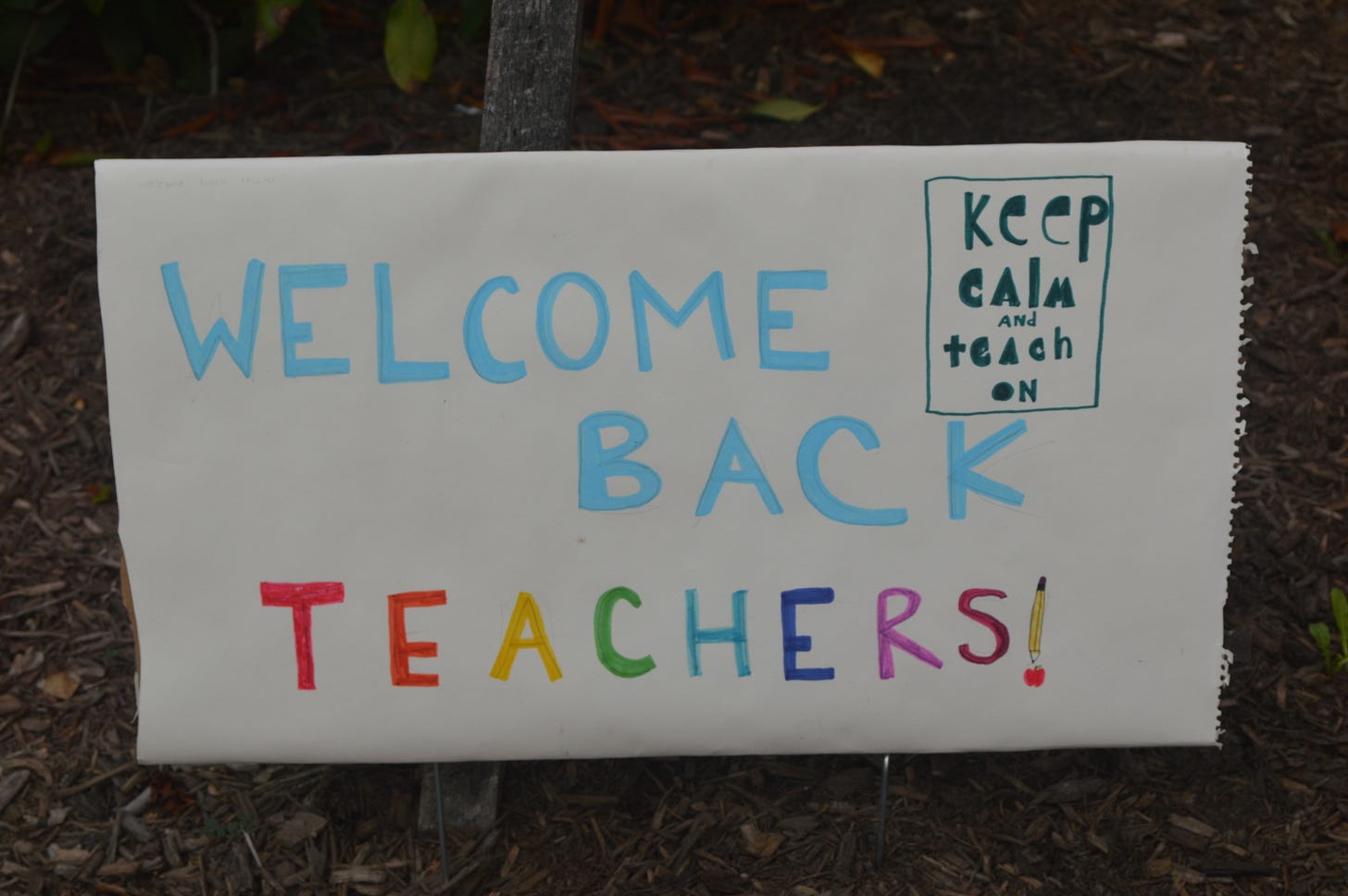 Registration opens today for in-school childcare: Registration opens today for Fairfax County's "Supporting Return to School" program, which will offer school-aged childcare to supporting working parents during the all-virtual start to the school year. The program offers full-day care, 7:30 a.m. to 6 p.m., for kindergarten through sixth grade, at 37 FCPS locations. Classrooms will be limited to "10 children who will stay together each day." You can find more information here, including a list of participating schools and the number to call to register. Space is limited.
---
Elections
Connolly's office has received nearly two dozen complaints about mail delays: Several area residents have raised alarm in recent weeks about slowdowns with outgoing mail at local post offices, so we decided to check in with our congressman, Democrat Gerry Connolly, who has been outspoken about the nationwide mail delays. Connolly's office tells us they've received nearly two dozen complaints from Northern Virginia residents about service disruptions and that they are continuing to track the issue closely.
"Northern Virginia is not immune from the service disruptions caused by President Trump's handpicked Postmaster General," Connolly said in a statement in which he called on Postmaster General Louis DeJoy to resign. 
-McKay says the county is prepared to count every vote: Fairfax County Board of Supervisors Chairman Jeffrey McKay also addressed the issue of mail delays in his latest message to the community, saying many constituents had reached out to his office worried about whether their absentee votes would be counted. "Let me assure you," he wrote, "we have been and are preparing to ensure every ballot is counted in this election. We are currently expecting an 85% voter turnout rate and 200,000 mail-in ballots."
In this year's election, Virginia is allowing anyone to vote by mail (or absentee in person) to avoid the spread of COVID-19 at the polls—but you must request a ballot in advance, which can be done here. To be counted, ballots must be postmarked by or on Election Day, and they must be received by the Office of Elections by noon on the Friday after the election. Given the concerns about mail delays, it's a good idea to submit your ballot as early as possible.
---
Business
Giant opens at Scout on the Circle: A Giant opened Friday at the new Scout on the Circle development at the intersections of Route 50 and Route 29, site of the former Fairfax Plaza. The mixed-used development has begun welcoming apartment residents, and more street-level retailers are set to open soon. The retail space is now 80% leased, with confirmed tenants including Republik Coffee, TeaDM, Peri Peri, and Nail Bar. The 53,000-square-foot Giant store will create 180 new jobs and will offer Giant's pickup service, which allows shoppers to have their grocery order delivered to their car.
Here's how Giant described the new store in a press release:
Giant continues to roll out this new and improved store décor and layout format and is committed to offering exciting upgrades including expanded prepared food, meat and seafood service counters, a larger natural and organic department and selection, and a fresh cut fruit station and juice bar. The location will also be home to a full-service Starbucks with café seating, a beer/wine shop, a full-service floral shop, and a PNC bank.
---
Events
The county is holding a meeting Thursday from 7-9 p.m. to receive public input on the development of a Community-wide Energy and Climate Action Plan (CECAP), designed to reduce the county's greenhouse gas emissions. You can register to attend here.

Officers from the West Springfield District Police Station, which covers the Wakefield area, will participate in "Coffee with a Cop" this Friday from 8-10 a.m. at the Starbucks at 8098 Rolling Rd. in Springfield. The event will be held outside, in front of the building, to allow for social distancing. More info here.

Fairfax City will celebrate Park(ing) Day on September 18 at the Fair City Mall, the Fairfax City Patch reports. The mall's parking lot will be transformed into a "parklet" from 11 a.m. to 2 p.m. featuring a balloon garden, live music, and giveaways. There will be temperature checks upon entering, with attendees asked to wear masks.
---
News in Brief
FCPS has no plans to furlough or lay off bus drivers or food service workers next school year, Superintendent Scott Brabrand said in a letter to employees, citing a desire to "keep our FCPS family 100% intact." Bus drivers and food service workers will be involved in preparing or delivering grab-and-go meals, or given alternate work assignments.

Fairfax Connector buses will return to full service next Saturday, August 29, with enhanced cleaning protocols and face masks required.

The county's annual archery program to reduce the deer population will begin September 12 and run through February 20, the Annandale Blog reports. There are several designated parks in our area, including Wakefield Park, Lake Accotink Park, Long Branch Stream Valley Park, Sally Ormsby Park, and Eakin Park (Mantua section), among others. The parks will remain open, but visitors will be urged to stay on the trails.
---
Real Estate
Sponsored Content
Jennifer Mack column: How the pandemic is changing the attitudes of home-buyers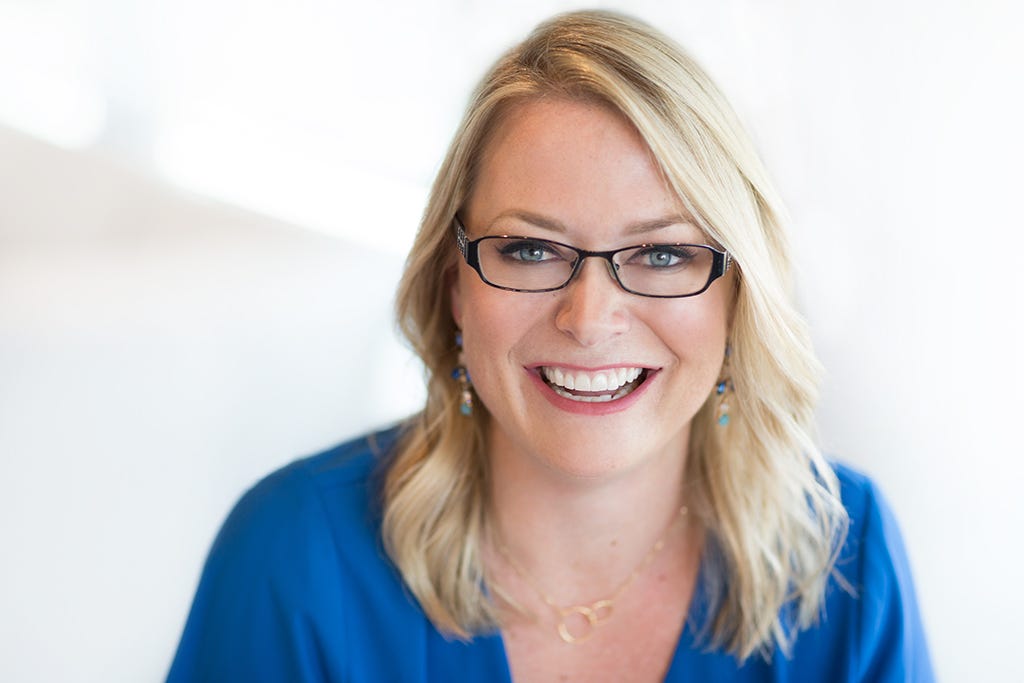 There's no doubt COVID-19 has affected every facet of our lives—and real-estate is no different. Here are a few interesting trends that I've noticed:
I've received quite a few calls from clients moving into or out of the area to be closer to family. For many, this is due to the realization that they can work from anywhere and do not need to be tied to a geographic area just for a job. In addition, the virus has been a strong reminder for people of the importance of family and a support system. As parents face the reality of distance learning, there is a desire to be near family members who can help out with childcare during the workday.

I'm seeing some changes in the types of homes and features that people are looking for. For instance, pools and hot tubs have never been in higher demand. Many of the pool contractors I've spoken to have long waiting lists for installations, sometimes a year or more. Home offices and flex spaces suitable for office/school work are in demand as well. The "open floorplan" that we thought would never go out of style is not as much in demand as people realize they need separate spaces to be able to work and do distance learning.

Many people are making the decision to move farther out from D.C. as work-from-home becomes the norm and longer commutes aren't as big of an issue. The condo inventory in Arlington is on the rise, while single-family homes in Fairfax and Loudoun counties are in high demand. 
It will be interesting to see how long these trends continue. More than ever, correctly timing a sale and/or purchase is crucial to achieve the best results. Our market is changing on a weekly basis. I'm happy to assist with any questions you might have about how best to time your move to make it as advantageous as possible for your situation.
Jennifer Mack has more than 15 years of experience in the real estate industry. Her team services Virginia, Maryland, and D.C., with the bulk of her business in the Woodson High School area. You can contact her with real estate questions at jennifer@jennifermackproperties.com. She's happy to answer specific questions privately or more general questions publicly in this column.
On the market
4404 Newdale Dr | $720,000
4 beds, 3 baths, 2,813 sf
Listed by Melissa Weinberg and Renee Mumford | RE/MAX Executives
4945 Sabra Ln | $659,000
5 beds, 2.5 baths, 2,388 sf
Listed by Lauren de Lima | Patriot Properties Inc. 
5002 Wakefield Chapel Rd | $650,000
5 beds, 3 baths, 2,464 sf
Listed by Chris Colgan | Keller Williams Realty/Lee Beaver & Assoc.
Recently sold
4917 King Solomon Dr | $775,000
4 beds, 3.5 baths, 3,025 sf
Listed by Bruce Tyburski and Donald Brasher | RE/MAX Executives
Bought with Non Member | Non Subscribing Office 
4825 Candace Ln | $681,250
4 beds, 2.5 baths, 1,717 sf
Listed by Karen Leonard | KW Metro Center
Bought with Vincent Prinzivalli | Pearson Smith Realty, LLC 
8310 Highcliffe Ct | $500,000
3 beds, 4 baths, 2,244 sf
Listed by Katherine Krevor | AH Real Estate
Bought with William Rodgers | Keller Williams Realty
8123 Briar Creek Dr | $754,000
5 beds, 3.5 baths, 3,776 sf
Listed by Jane Quill | Samson Properties
Bought with James Shirey | McEnearney Associates, Inc.