Discover more from Braddock Buzz
a weekly newsletter covering central Fairfax County
Over 1,000 subscribers
Canterbury Woods hosts 12th annual triathlon
This article was published in Wakefield Weekly's August 24, 2020 newsletter. Find out more and sign up for free using the button below.
The Canterbury Woods pool hosted its 12th annual triathlon yesterday, with more than 50 individual participants and 18 relay teams—equal to or higher than the participation rates from years past, according to event organizer Beth Byron. "We really needed some sense of normalcy and something to celebrate in 2020," Byron said, noting that she was especially proud of the high participation rate in the adult women's heat. "It has been a goal of mine the past couple of years to boost female participation—such great role modeling for our community that moms can compete in athletic events."
Below are finish-line photos of the top adult women's and men's racers, Petra Roth and Mike Zisler: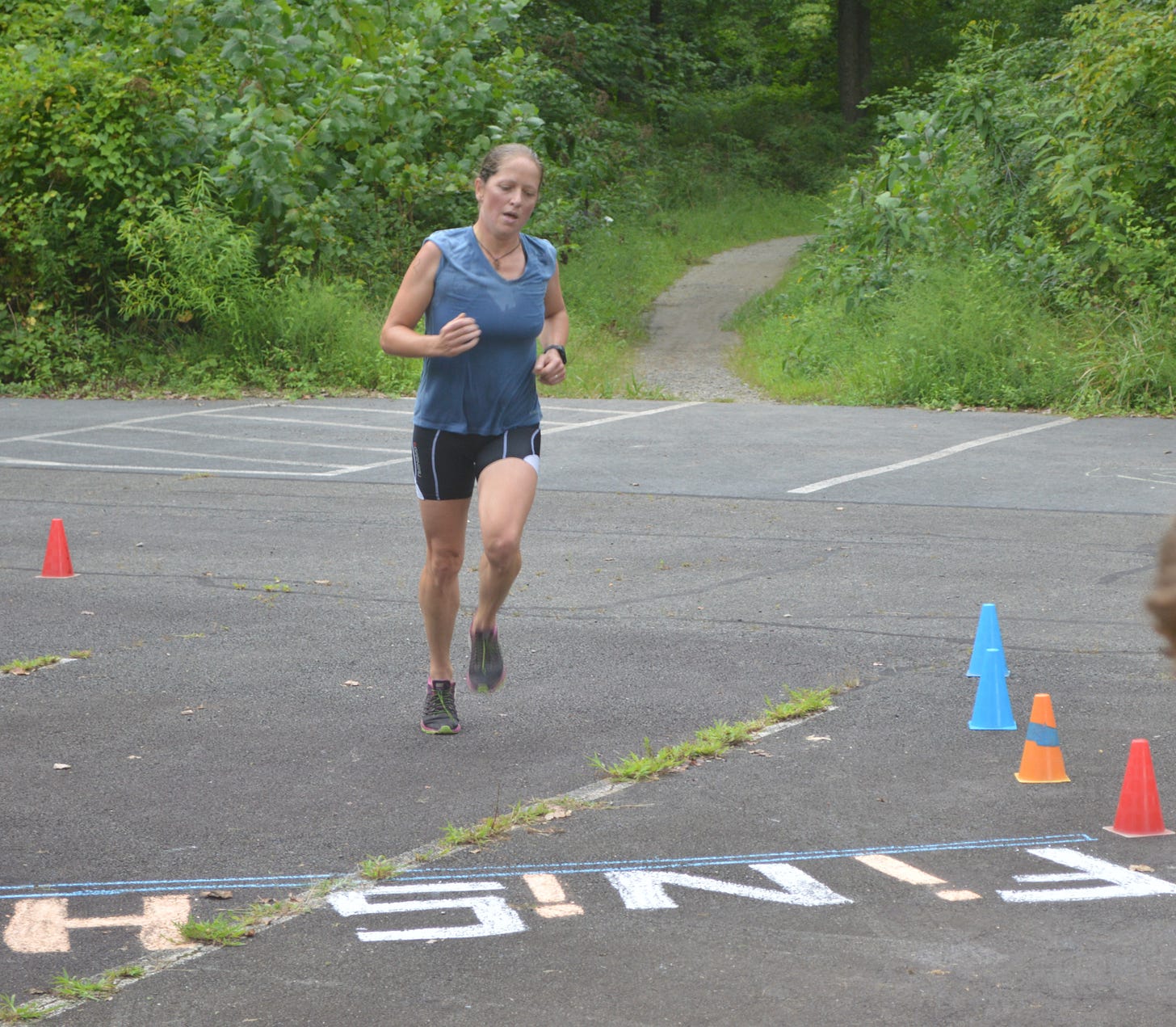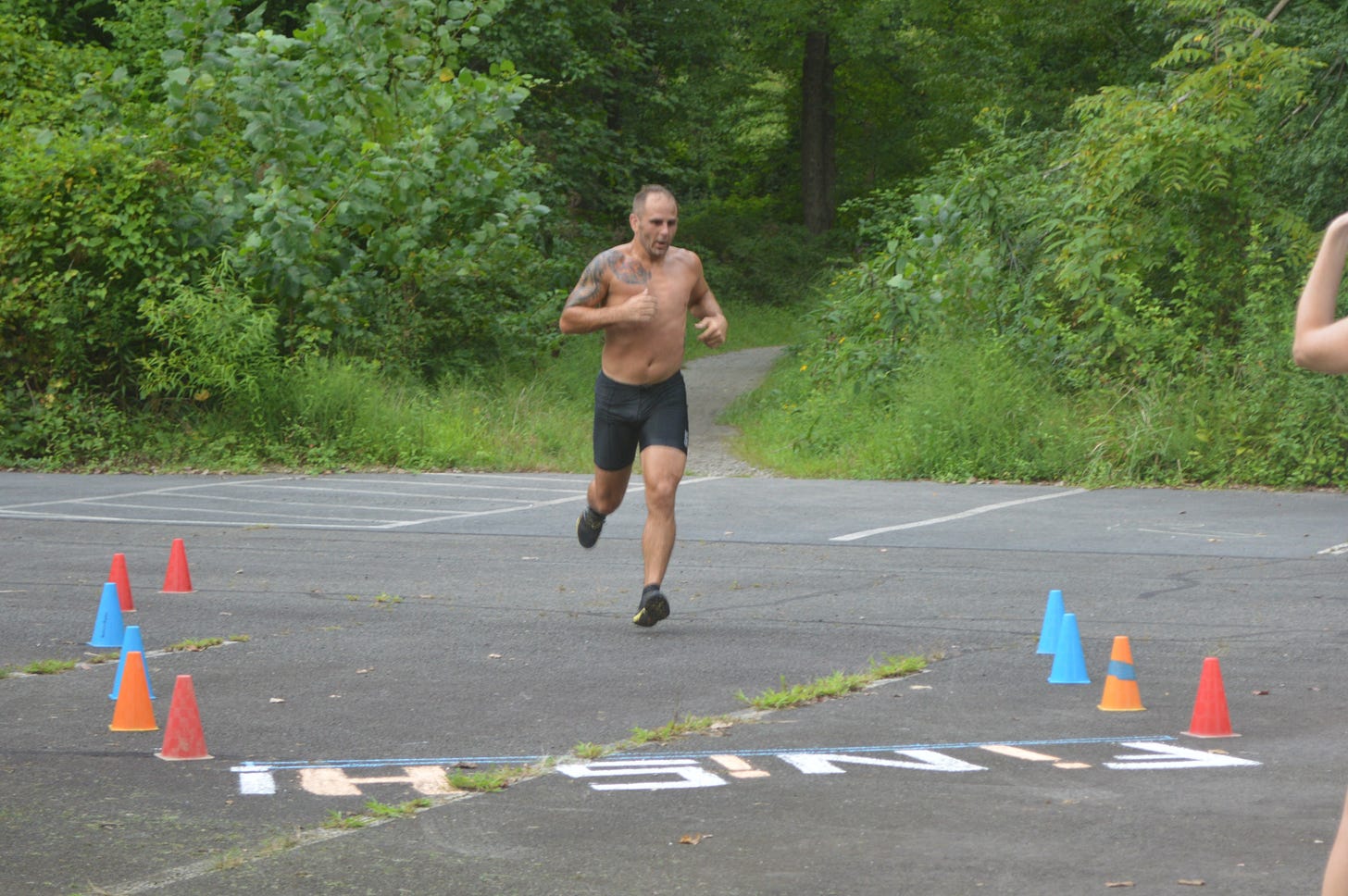 We chatted with Zisler fresh off his first-place finish in the adult men's solo heat. "It's unbelievable," he said, still catching his breath. "It's a phenomenal way to get some funding for our pool. With the pandemic we've had a lot of people not coming to the pool due to concerns that are totally understandable, and we need a way to generate revenue, and this is a way for us to stay separated from everybody and still generate some revenue for the pool and the community. The kids get a lot of use out of this pool; our swim team is awesome. We have a ton of volunteers here, and it's good to be able to give back."
Participants age 13 and up swam 250 meters, biked 8 miles, and ran 2 miles. Meanwhile, children age 6 through 12 swam 200 meters (with a 100-meter option), biked 1.2 miles, and ran half a mile.
Here are the top three adult women's finishers:
Petra Roth (54:17)

Barbara Murillo (1:00)

Holly Miller (1:02)
And here are the top three adult men's finishers:
Mike Zisler (46:37)

Stefan Roth (50:29)

Eric Declerck (51:27)