Discover more from Braddock Buzz
a weekly newsletter covering central Fairfax County
Over 1,000 subscribers
Bear sightings have quadrupled since 2018 - Canterbury Woods to host 12th annual triathlon - Annandale resident killed in shooting
Parents scramble after FCPS backtracks on in-person learning - Decision expected today on fate of school sports - Walkinshaw offers additional details on Long Branch Stream Valley Trail maintenance
Welcome to Wakefield Weekly! A quick programming note: There will be no newsletter next week, as we'll be on a family vacation. We'll be back in your inboxes on Monday, August 10. Until then, you can reach us with news, tips, and more at wakefieldweekly@gmail.com
A big thanks to our sponsor, Realtor Jennifer Mack, whose column this week looks at real estate trends across Northern Virginia and in the 22003 zip code specifically. You can reach out to Jennifer with real estate questions at jennifer@jennifermackproperties.com
Schools
Parents in a bind as FCPS backtracks on in-person learning: Parents across Fairfax County are scrambling to figure out childcare arrangements for the next school year following Superintendent Scott Brabrand's decision to cancel plans to offer at least two days of in-person instruction for those who want it. On Facebook, parents are seeking tutors and babysitters, trying to organize learning pods with current and retired teachers, and exploring options for private school and homeschool—solutions that are unaffordable for many families.
In a presentation to the School Board, Brabrand listed several reasons for the all-virtual start to the school year, including the national surge in Covid-19 cases, the high number of leave-of-absence requests from teachers, and the low number of substitute teacher applications. There's also the fact that—more than four months into this crisis—we still lack large-scale rapid testing that would allow for contact tracing.
"We know this is very disappointing news for the families who chose the two-day-a-week in-person learning option in our recent preference questionnaire," Brabrand said in a statement. "We all want in-person learning to resume as quickly as possible." He added that by August 15 he would provide the School Board with "clear multifaceted metrics" for when in-person learning can begin.
---
Bear sightings have quadrupled since 2018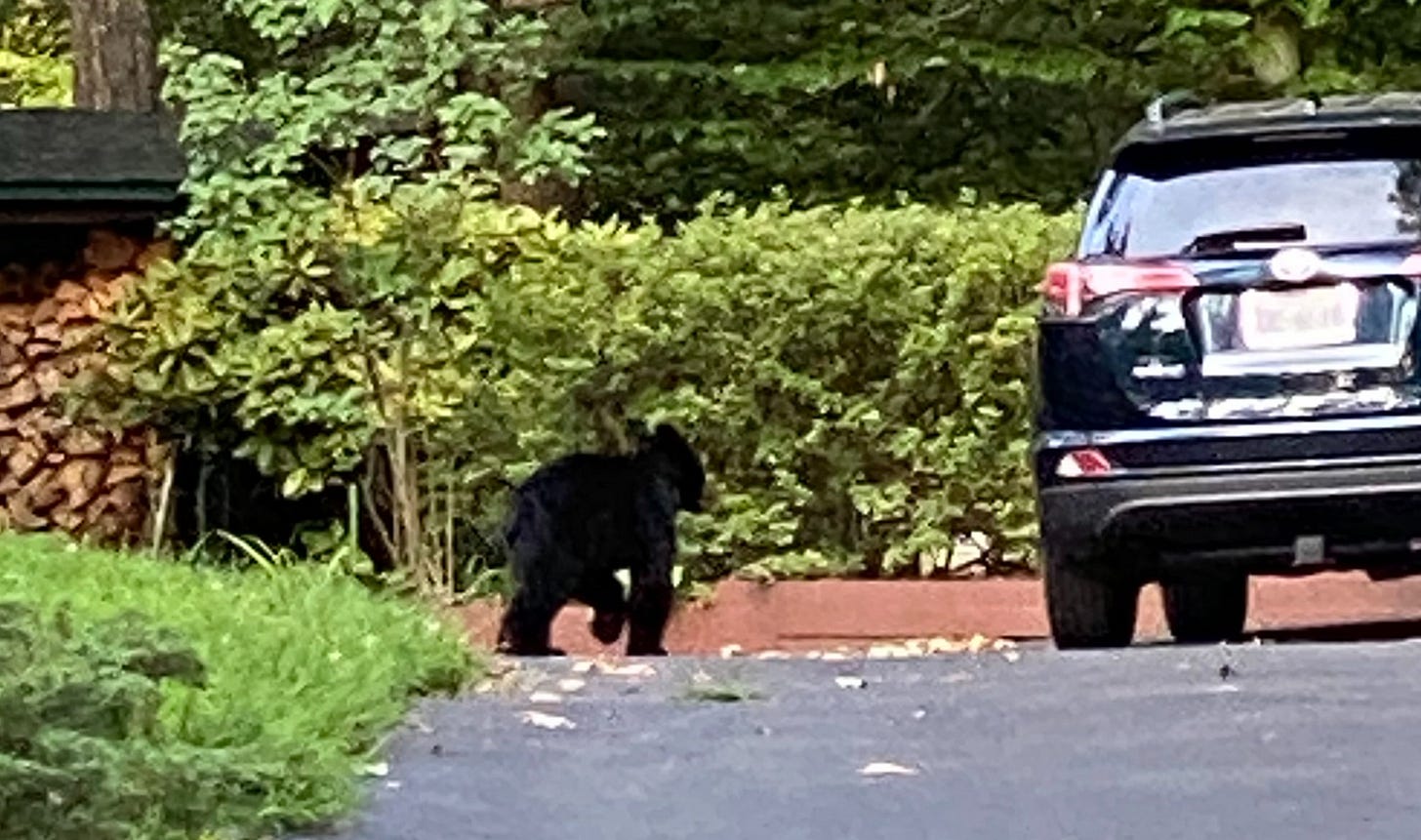 Photo courtesy of Mantua resident Stephen Coates. "The bear ran through the sprinklers before seeing us and galloped across the street," Coates tells us. "All seven of us were out front, and it was quite exhilarating!"
Q&A with county wildlife specialist Dr. Katie Edwards
Fairfax County has recorded 66 bear sightings since April, including in Canterbury Woods, Mantua, Willow Woods, and other neighborhoods in the area. That's double the 31 sightings during the same months in 2019 and more than quadruple the 15 sightings in 2018, according to figures provided by Dr. Katie Edwards, the Wildlife Management Specialist with the Fairfax County Police Department.
The table below shows reports of bear sightings across the county from 2018-2020 for the months of April through July. The numbers come from multiple sources, including calls to the county's Animal Protection Police and other county departments. Edwards notes that the list is not comprehensive since some residents report sightings to the state wildlife office and others share photos on social media or community networks without filing a report to the county.

An interview with Edwards is below.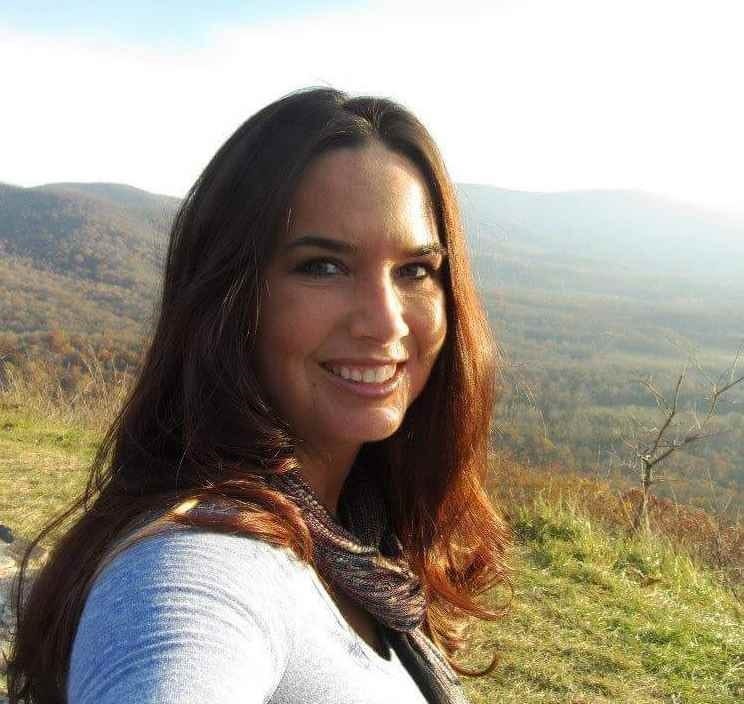 Pictured: Dr. Katie Edwards, Wildlife Management Specialist with the Fairfax County Police Department
Q: Why are we seeing an increase in bear sightings now?
We typically see an increase in the number of wildlife calls during the spring and summer. During this time, the call volume received by our Animal Protection Police (APP) and my office normally goes up since more animals are active, foraging and raising young. The call volume for APP was similar in April compared to last year, but there has been a progressive increase in the number of total wildlife calls since this May when compared to the previous year.
This increase in call volume may be due to more people being at home because of the pandemic. Some animals may be changing their routines in response to human activity. However, it's highly likely that the increase in wildlife calls is because people are paying more attention to what's happening in their own backyards and communities. The animals have likely always been around. They just may have gone undetected before because of our busy schedules and other activities that required our focus.

Q: Are other parts of Virginia also seeing an increase?

Virginia has a healthy bear population and bear sightings are increasing throughout much of the Commonwealth. We receive reports of bear sightings annually within Fairfax County, in parks and in residential areas, even in very populated and developed parts of the county. Most of the bear sightings in the county are seasonal, during the spring and summer months. Fairfax County provides many green space corridors which wildlife use as travel pathways. Young animals, especially bears, will use these areas as they disperse and seek food. It is not uncommon to have several bears active within the county at the same time but typically in different locations. Most of the bear activity generally goes unnoticed, with bears just passing through a neighborhood or park without conflict.
Q: Does this mean the bear population is growing?
Many of the sightings that are reported are likely the same bear moving through residential areas based on the proximity of locations and the timing. Based on the information we've received, I do not believe we are currently seeing an increase in the number of bears in Fairfax County over recent years, but instead we have one (or possibly two) bears that have recently been very active and more visible to the public within the county, especially with more people at home. However, we do have bear sightings every year and this trend will likely continue in the future. Virginia is considered bear country and bears are found in every part of the Commonwealth, including suburban areas.
Q: Why do so many of the photos emerging on social media appear to show a younger bear (or bears)?
Most of the bear reports in Fairfax County are yearling bears, which are young bears (about 16-18 months old) that are independent from their mother and do not need her to survive. During the late spring-early summer, female bears will send their yearlings off to fend for themselves. Dispersing yearlings, especially males, may travel a great distance to find new home ranges and often these young bears will seek out easily accessible food resources over natural forage. These young bears can get in trouble by looking for easy food sources where people live, like garbage, pet food, or bird seed. This time of year is also the breeding season so many black bears are on the move in search of a mate.
Q: What do we know about the bear(s) we're seeing here in the Braddock District?
Although we cannot confirm, we believe the reports received about the bear in the Braddock District are likely the same young, yearling bear. Most of the reports indicate that the bear is taking advantage of unsecured trash cans and bird feeders. While searching for food, this bear has traveled within the vicinity of homes and ventured onto porches and decks. The young bear has not exhibited aggression and has responded to humane harassment by fleeing, which is the natural response for these animals.
Q: What happens when your office receives a report of a bear?
The Fairfax County Wildlife Management Specialist and Animal Protection Police have been monitoring bear activity in cooperation with the Virginia Department of Wildlife Resources (DWR). Officers have deployed harassment measures when necessary to get bears to move on in accordance with DWR recommendations but do not respond for each sighting. Most bears will move out of an area once they fail to find food. However, some bears will linger around longer or return to an area if they are able to find and take advantage of human-provided food.
Q: What should residents do to keep bears away from their homes?
Preventing problems with bears is a shared responsibility. We strongly encourage residents to secure food sources on their property to reduce encounters with bears. The most common food attractants around homes include unsecured garbage, bird feeders, compost, pet food left outdoors, barbecue grills and beehives. Bird feeders, in particular, are a huge attractant for bears and other wildlife in Fairfax County. Removal of these food sources is especially important to prevent yearling bears from becoming conditioned or habituated to humans and to get them to move on.
Additional information about bears in Fairfax County is here, including what to do if you find yourself in close proximity to one.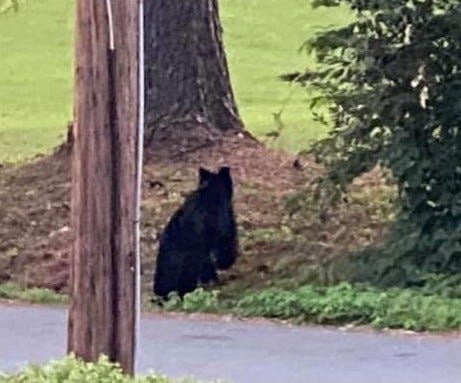 Photo courtesy of Mantua resident Jackie Bradley, who spotted this young black bear on Kirkwood Drive, half a block from Mantua Elementary School.
---
Neighborhood News
Canterbury Woods to host 12th annual triathlon: The Canterbury Woods pool is set to host its 12th annual triathlon on August 23. Participants ages 13 and up will swim 250 meters, bike 8 miles, and run 2 miles, while children 6 through 12 will swim 200 meters (with a 100-meter option), bike 1.2 miles, and run half a mile. "This year with Covid we have a major reduction in fundraising events (e.g., wine downs, food trucks) so it is one of our only fundraisers," says event organizer Beth Byron. "We apply every year and once again have a permit from the Fairfax County Park Authority as some of the biking and all of the running occurs on the Long Branch Stream Valley Trail that you access from our pool parking lot."
You can find more information and register here—proceeds will go to the Canterbury Woods pool.
Walkinshaw provides additional info on Long Branch Stream Valley Trail maintenance: In his latest "Walkinshaw Advisory," Braddock District Supervisor James Walkinshaw provided additional information on the planned maintenance that will close portions of the Long Branch Stream Valley Park from July 29 through November 19:
Maintenance will be performed on segments with those segments of the trail closed one at a time. Residents can continue enjoying other sections of the trail during the project time frame. The Park Authority (FCPA) held a community meeting and provided a presentation in May 26, 2016 at Olde Creek Elementary School, regarding maintenance required on the trail. They discussed the need for the project with the community. However, due to staffing and other issues, FCPA was not able to begin work on this project until 2018. The Park Authority has been working on permitting and design since then.

Supervisor Walkinshaw supports the use and maintenance of natural surface trails whenever possible. However, in this case due to long-term sustainability issues of the current trail and accessibility issues for trail users with disabilities, along with flooding issues, a natural surface trail is impractical.
A map of the planned closures is here.
---
News in Brief
---
Real Estate
Sponsored Content
Jennifer Mack column: June inventory shortage drives up prices across Northern Virginia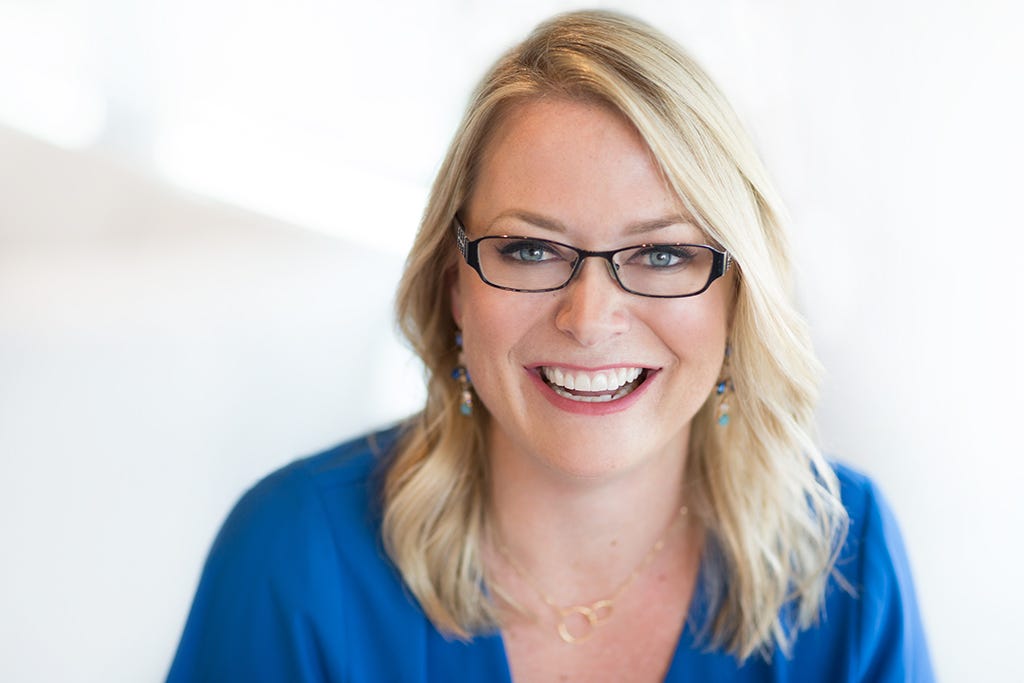 This week I thought I'd share some statistics for real estate sales in our market for last month (June 2020). We've continued to see a severe inventory shortage, which is driving up demand (and prices).
Across Northern Virginia:
The number of home sales was down 13.67%, year-over-year, with 2,344 homes sold in June 2019 compared to 2,015 homes sold in June 2020

In June 2020, there was almost 33% less inventory than in June 2019—an enormous difference

The median sales price is up over 5% year-over-year

The year-to-date average sales price is up 6.67% from 2019

72% of purchases were with a conventional loan, while 16% were VA loans, 3% were FHA loans, and 8% were cash
For detached homes specifically within the 22003 zip code:
 The median sold price for June was $700,000, representing an increase of 6.1% compared to the previous month and an increase of 13.2% from June 2019

 The average days on market in June was 14 days

 The average sold to original list price ratio was 101%
What does all this mean for would-be home sellers? Many are finding this an ideal time to go on the market and get more for their homes than they expected. The inventory shortage is causing buyers to overlook things that they wouldn't have overlooked in an environment where they had more choice. For example, it might not make financial sense to update a bathroom or kitchen just to sell in the current market. I am happy to provide a no-obligation consultation to determine what investments you should make before listing your home—you can reach me at jennifer@jennifermackproperties.com
Jennifer Mack has more than 15 years of experience in the real estate industry. Her team services Virginia, Maryland, and D.C., with the bulk of her business in the Woodson High School area.
On the market
4825 Candace Ln | $659,000
4 beds, 2.5 baths, 1,717 sf
Listed by Karen Leonard | KW Metro Center
4702 Declaration Ct | $750,000
5 beds, 3 baths, 2,363 sf
Listed by Cary Fichtner-Vu | RE/MAX Allegiance
Recently sold
4930 Andrea Ave | $710,000
5 beds, 3 baths, 1,176 sf
Listed by Carmen Bere | Samson Properties
Bought with Faye Shelton | Coldwell Banker Residential Brokerage
9204 Claytonia Ln | $675,000
4 beds, 2.5 baths, 2,434 sf
Listed by Shaoping Wu | 8Star Realty, LLC
Bought with Joseph Dao | Redfin Corporation
8604 Norfolk Ave | $1,410,000
6 beds, 6.5 baths, 5,750 sf
Listed by Lynne DePaso | Land & Homes LC
Bought with Hye Hong | Samson Properties